Laurie Sue Brockway
Laurie Sue Brockway is a self-help and spirituality journalist and author of 25 books, including Soulmate Feng Shui, The Goddess Pages, Goddess in the Mirror, and Lakshmi Magic. She is also an interfaith wedding officiant who has married hundreds of couples of all backgrounds. Her website is: www.revlauriesue.com.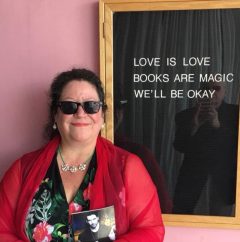 Let this ritual for the Great Mother, and your ancestral mothers, guide you into…
A real superpower? Accessing our inner wisdom and guidance as we change.…
Experiencing anxiety? Find serenity and alleviate stress by performing a ritual …
Call upon Venus, the Roman goddess of love, to help you discover and delight in …
A Profile of Dr. Joseph L. Graves, Jr.
Connect with yourself to find new levels of pleasure, every day.…
Seasoned authors are reinventing their lives by creating inspiring heroines that…
Simple practices and intention can bring back the thrill of sensuality.
Honor your relationship throughout the Gaelic May Day festival with a Beltane ri…
Self-love is the doorway to sensual connection—delight in your sacred self with …
Ready for your magical wake-up call?
Beyond Venus, these goddesses speak to different aspects of your inner divine.…
Writing about love, romance, and sensuality can help magnetize the love life you…
Get your cosmic vacuum ready and begin to magnetize your desires.