Sherianna Boyle
Sherianna Boyle is the founder of Emotional Detox Coaching®, creator of the Cleanse Method®, and author of nine books. Her most recent book is Emotional Detox NOW: 135 Practices to Renew the Mind, Heart & Body. Her book, The Four Gifts of Anxiety, was endorsed by the National Association of Mental Health.
She has been featured in over eighty-five articles. She is a presenter for PESI® Behavioral and Mental Health Education, Kripalu Health & Yoga Center, and 1440 Multiversity University. Sherianna speaks to individuals, corporations, and organizations about the importance of emotional processing.
She is also host of the Just Ask Spirit and works part-time as an adjunct Professor of Psychology. When she is not writing she is teaching yoga on her platform sheriannaboyle.com.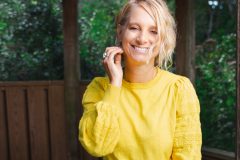 Think of emotional cleansing as similar to the recycling process, the process of…
Feeling overwhelmed by negativity? It may be time for an emotional purge.
Are you suffering from these emotional detox symptoms? It may be time to make a …
A cleanse before sleeping can help you get a better night's rest.
The purpose of this cleanse is to help you release whatever may be showing up fo…
"How can you help yourself feel a sense of calm, reassurance, and peace? The ans…
Lessons From an Emotional Detox
In this video, Sherianna Boyle, author of Emotional Detox for Anxiety, shows us …
Feel negative and frustrated every time you do the laundry? You are not alone. …
It's normal to be anxious, and it's normal to react poorly to anxiety in others!…
Three Ways Parents Can Ease Into Summer
Emotional Detox: Cleansing Intolerance through Emotional Connection
When someone or something shows up in our lives, throws us off track, and preocc…
Taking things personally is a reaction, not an emotion.