Mallory Corbin
Mallory Corbin is Spirituality & Health's Social Media, Podcast, and Reviews Editor. She is a Lupus Warrior and passionate chronic illness and mental health advocate.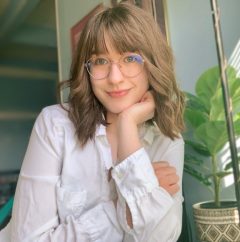 The phoenix appears throughout the world as a symbol of rebirth and resilience. …
The foundation of mental, physical, and spiritual health is rest. Four rest expe…
Feeling like you've been stuck in a perpetual creative slump? You're not alone. …
Is love only for relationships? Discover new ways to be in relationship with you…
Anxious? Have you tried hypnotism? Hypnotherapist David R. Wright uses hypnother…
It doesn't have to be sandals season to have twinkle toes.
What's Next? These Seven Trailblazers Are Helping Define The Future of Spirituality
Interview With Reverend Aline Silva
Interview With Emily Qureshi-Hurst
Interview With Rabbi Wayne Dosick
Interview With Reverend Jes Kast
Interview With Kameelah Mu'Min Rashad
4 Steps to Adapting to Life With Chronic Illness
Interview With Silvia Mella of Sorate