It doesn't have to be sandals season to have twinkle toes.
It doesn't have to be sandals season to have twinkle toes. Whether you're sporting snow boots or going barefoot in the sand, your feet don't have to suffer. Show them some appreciation this winter.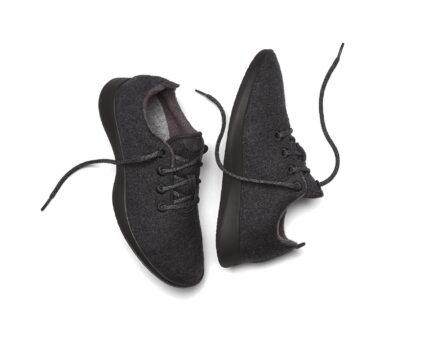 Chic Kicks
Allbirds shoes are super cozy, stylish, and machine washable. They're made from eco-friendly, sustainable materials like wool, sugarcane, and castor bean. The footprint you leave in these shoes won't be a carbon one. Allbirds come in a variety of designs and colors, with sizing options for men and women. And in case you didn't catch it the first time: They're machine washable! Most pairs are around $100–$130.
allbirds.com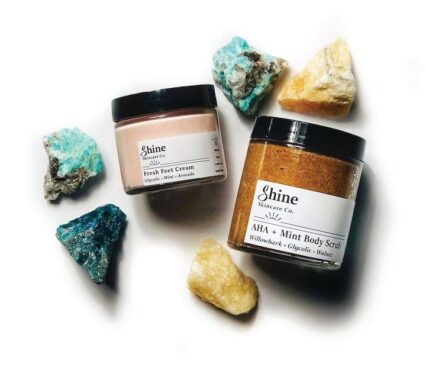 Good Vibrations
Shine Skincare's Pedicure Set includes a mint-and-walnut body scrub (that can be used on your feet or body) and a hydrating shea butter–and-avocado based lotion. In each jar, find a crystal that infuses nature's beauty and high vibrational energy into each product. (Use code SPIRITUALITY15 for 15 percent off your purchase.)
shineskincareco.com
From the Pantry
Got cold feet (literally or metaphorically)? A ginger-infused foot bath can promote circulation, and a steaming cup of lemon ginger tea can increase serotonin levels in the brain.
Add a few tablespoons of baking soda to a foot bath. It helps alleviate odors and soften skin. Following your soak, use a pumice stone to remove dead skin and follow up with moisturizer. You could use coconut oil as a moisturizer if you want to stick to products from the pantry.
Sugar can be used for an exfoliating foot scrub. Simply combine sugar (brown or white) with oil until you have a texture that works for you. Integrate your favorite essential oils to the recipe or add vanilla extract so that your feet will smell like fresh-baked cookies.