Get the most from your you-time with these products that can make your bath extra rejuvenating.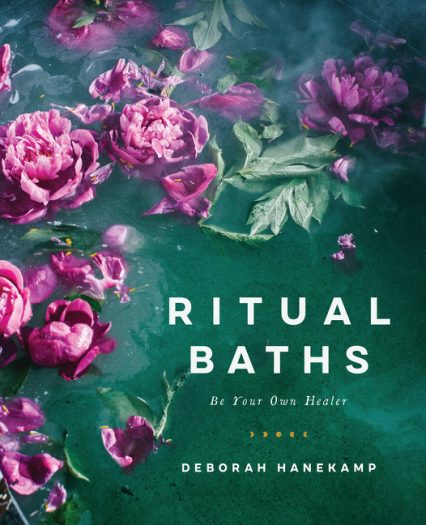 Bath Book
Deborah Hanekamp combines self-care routines with traditional healing techniques in Ritual Baths. This beautiful manual is packed with 250 color photographs, 60 DIY bath recipes and an encyclopedia of ingredients, and helpful tips about auras, moon phases, crystals, and herbal magic. $15.99.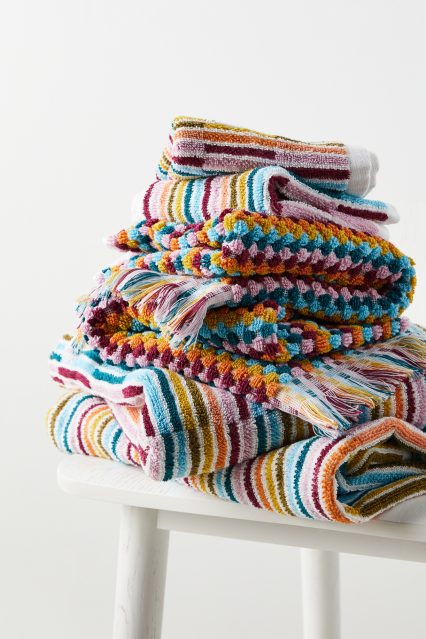 Rainbow Wraps
Finish off your bath by wrapping yourself in fluffy, colorful, and uplifting rainbow towels by Anthropologie. In addition to being beautiful, these cotton towels ($98 for a set of six) are made using eco-friendly production methods and are free from many common chemicals, toxins, and irritants. anthropologie.com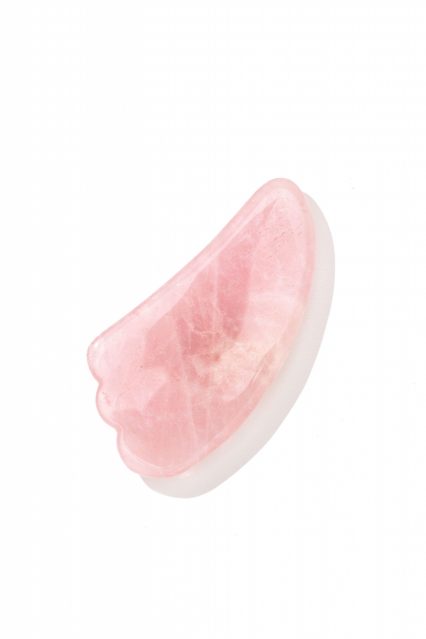 Skin Stroker
Gua sha facial tools are rooted in Traditional Chinese Medicine. They encourage lymphatic drainage, promote elasticity, and ease tension for smoother-looking skin. Herbivore's gua shas ($18 each) are made from 100 percent rose quartz, the gemstone said to promote self-love, trust, and harmony, and come in a teardrop shape or a heart shape. herbivorebotanicals.com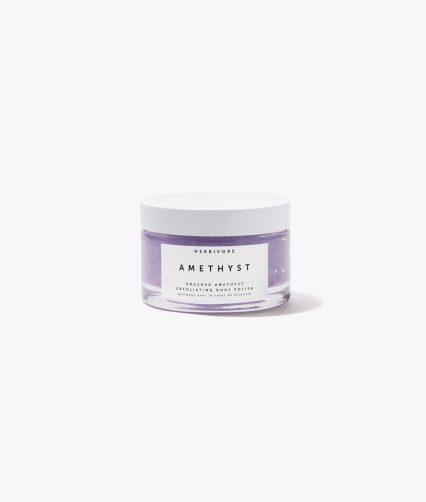 Amethyst Tryst
This scrub ($44 per jar) is jasmine and coconut scented and infused with crushed amethyst powder. Amethyst is said to have protective, healing, and purifying properties, working against stress and in favor of equanimity. herbivorebotanicals.com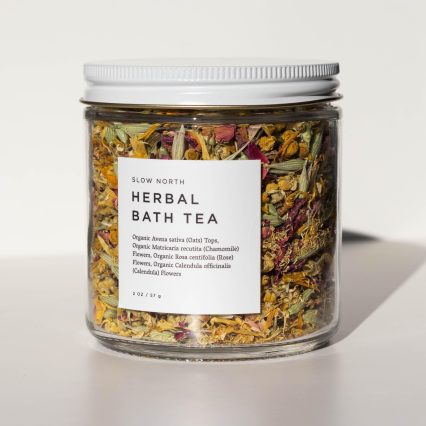 Tea Time
Ever wanted to dunk yourself in tea? Slow North's herbal bath tea is made from oats, chamomile, rose, and calendula. $28 for a two-ounce jar. slownorth.com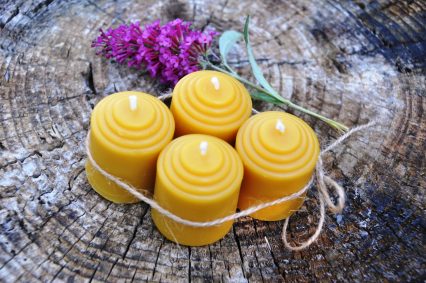 Your Own Beeswax
All of Bee The Light's earth-friendly and hypoallergenic pure beeswax votive candles are made from 100 percent pure USA beeswax with a cotton wick. These candles are unscented, aside from a delicate all-natural honey scent. A dozen votive candles are $27.45. beethelight.com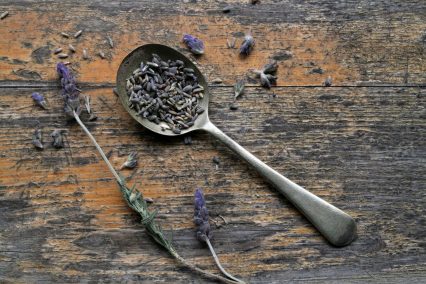 From the Pantry
Try infusing your bath with rosemary, chamomile, or lavender, or try adding honey or orange slices.