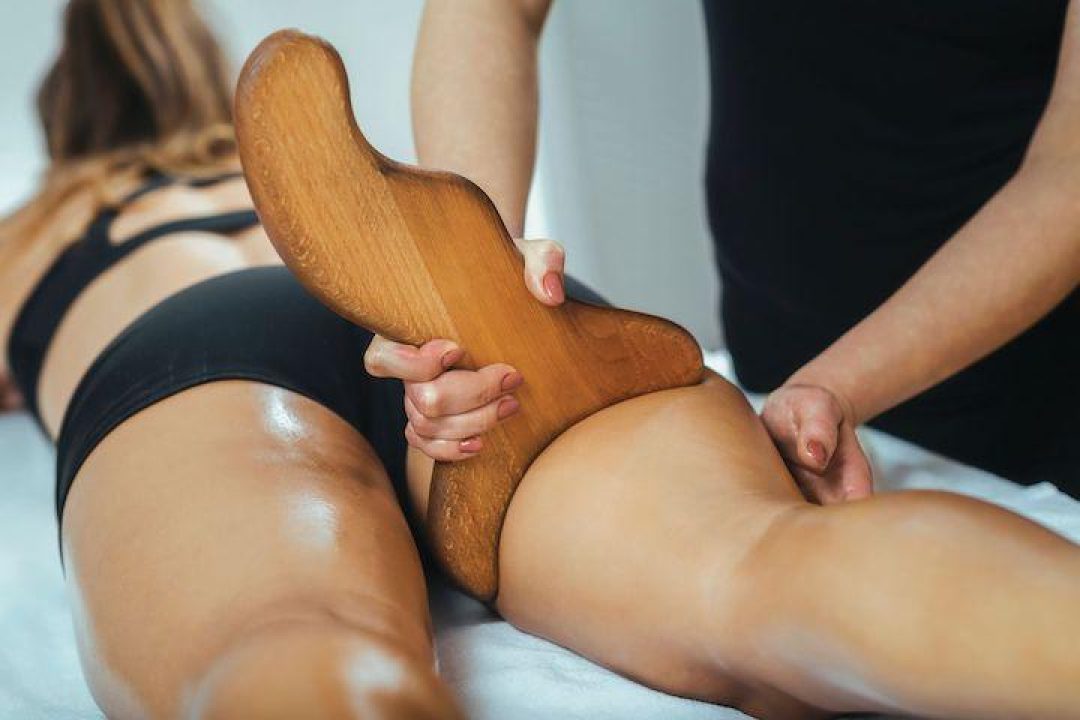 Getty/microgen
Nature's good for us. Try out wooden goods to bring the glorious natural world into your home.
Nature's good for us. Architects are embracing biophilic design, which seeks to make buildings feel as much like being outside as possible. The idea is to lessen the stark divide between inside and outside. One way to go biophilic at home is to use more wood and less plastics or other industrial materials.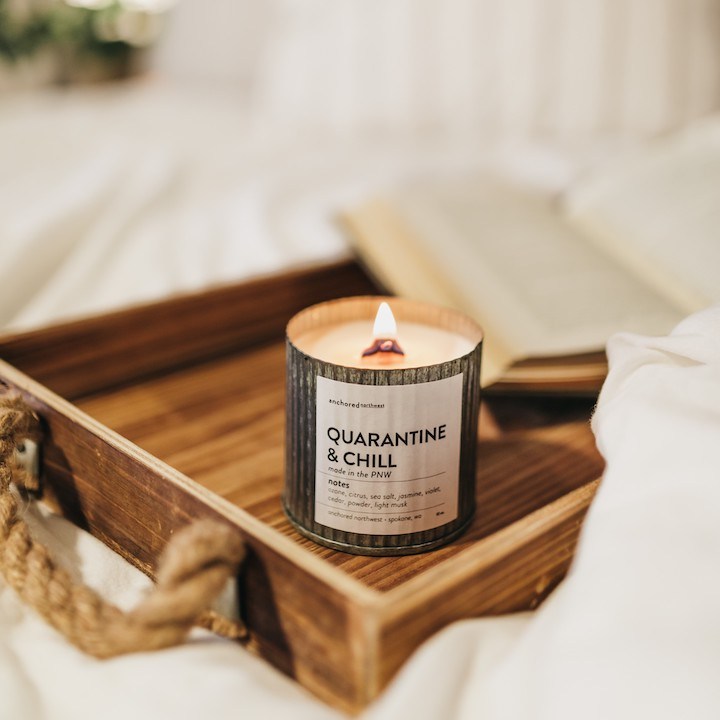 It's All in the Wick
Wooden wick candles provide the cozy feel of a miniature crackling fire. The wooden wick also burns more cleanly and generally does not contain the toxins that may be added to traditional cotton wicks.
Anchored Northwest provides a wide selection of wooden wick candles made with organic and sustainable ingredients. $20 anchorednw.com
ELEPHANT IN THE ROOM
Chriseebychristina, a small business based on Etsy, creates intricately layered wooden works of art for your walls by employing
a laser cutting machine that carves each design to perfection. Most pieces are made using Baltic Birch, and each can be stained and finished to your desire to create a totally unique centerpiece to any room. $187 etsy.com/shop/chriseebychristina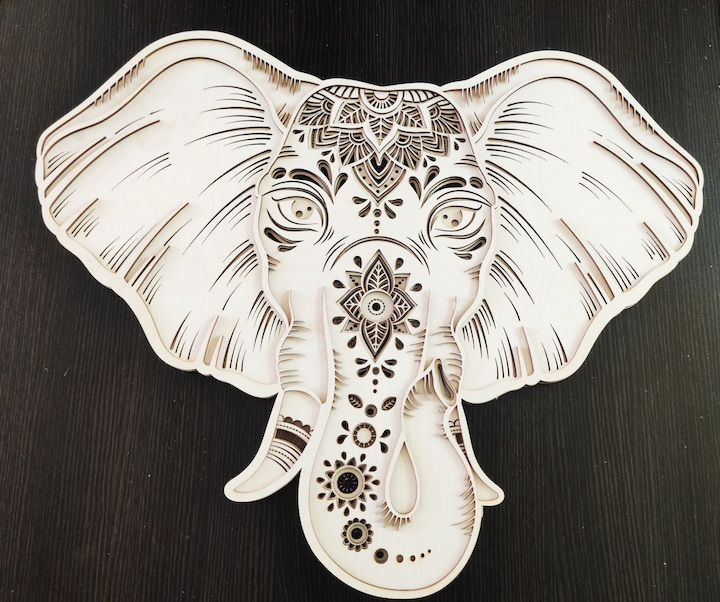 Wooden Spoons
Wood or bamboo flatware allows you to taste your food more purely. Wooden flatware sets range from cost-effective (and compostable) disposable to more expensive hand-carved sets, like these handmade in Slovenia by EsenWoodcraft, which are available for sale on Etsy starting at around $20. Over time the wood changes, adding different patinas, acquiring nicks and scratches, and generally being ... natural. etsy.com/shop/esenwoodcraft
WOOD THERAPY BODY CONTOURING
Body contouring uses wooden tools to sculpt and contour the body. Each tool is designed with the human anatomy in mind to work away fat and cellulite and release toxins. The idea is to loosen tight muscles and promote deep relaxation all over the body. Wood therapy body contouring is ordinarily performed by a massage therapist, but kits and individual tools can also be purchased online for personal use. Explore elegant, handcrafted tools on Etsy or find more budget-friendly kits on Amazon.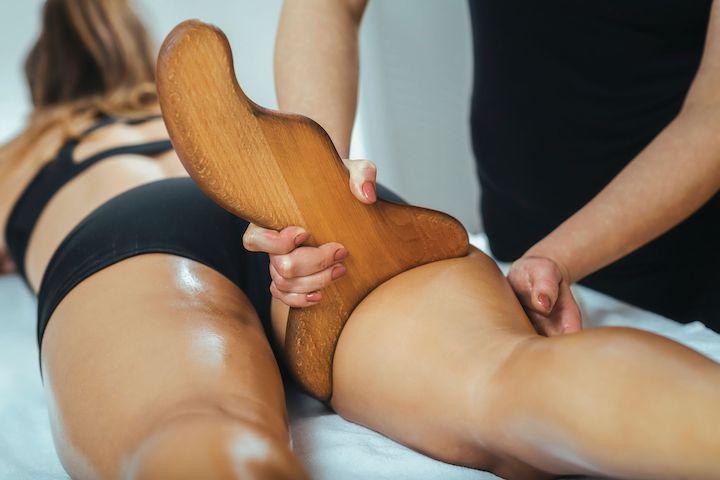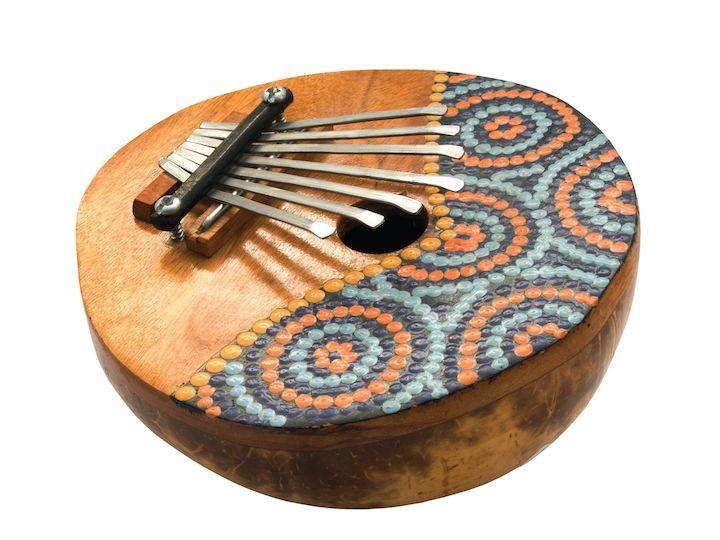 Thumb Piano
Try picking out a tune with a kalimba to get the brain benefits of playing a musical instrument. A kalimba is a small, easy-to-play African wooden instrument with 15 keys. Different variations of the kalimba can be found across Africa. In Zambia, there is the kankobela, which has up to 12 keys; in Congo, the likembe has only eight keys.
KalimbaShop Juma Instruments, based in Antwerp, Belgium, provides a number of handmade kalimbas for sale as well as helpful tips. Each Juma instrument is handcrafted in Zimbabwe.
You can purchase your own kalimba at kalimbashop.com or from retailers on Etsy or Amazon.
Say Cheese! Board
Ditch the plastic and opt for art. KJW Woodwork Designs creates beautifully handcrafted cutting boards, each completely one-of-a-kind and intricately detailed with carefully selected designs made from quality woods and delicately stained. As the cheese, cracker, and jam nibbling goes on, a delicate pattern emerges. $25+ etsy.com/shop/kjwwoodworkdesigns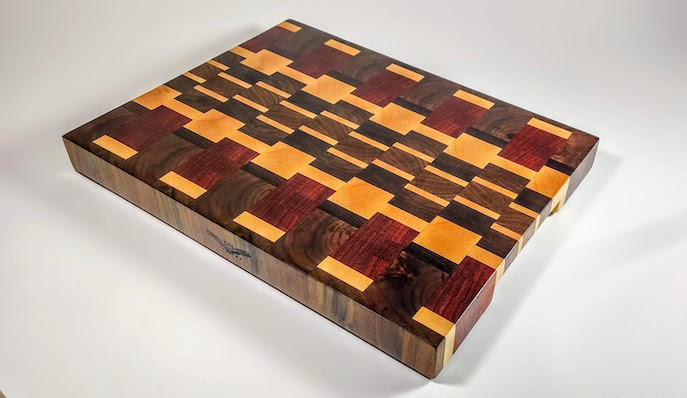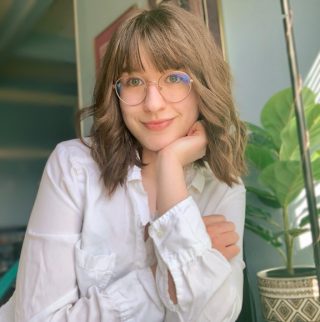 ---
Similar articles with the same tag: