Alberto Villoldo PhD
Alberto Villoldo PhD is a medical anthropologist and psychologist who has studied the shamanic healing practices of the Amazon and the Andes for more than 30 years. In his teachings and writings, he shares the experience of infinity and its ability to heal and transform us, to free us from the temporal chains that keep us fettered to illness, old age and disease.
He is the founder of the world-renowned Four Winds Society, which teaches the philosophy and practice of energy medicine, and of the Light Body School, and is the director of the Center for Energy Medicine in Los Lobos, Chile. thefourwinds.com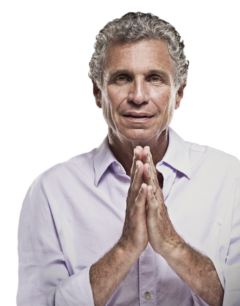 Greet uncertainty as a familiar friend that brings you surprising opportunities.…
Sponsored Content from Four Winds Society An excerpt from Grow a New Body, by A…
The ancient Maya called the consciousness required to experience this state of O…
Whether or not you suffer from celiac disease, the harsh truth is that we all ha…
Our neural networks make us creatures of habit; many of these connections formed…
When you participate in the shared awareness of all Creation, you recognize your…
Even if you are not particularly interested in losing weight, you want your body…
How Spirit and Power Plant Nutrients Can Transform Your Health
Understanding this science allows us to make dietary choices that effectively se…
Our ancestors feasted and fasted, cycling their protein consumption. So should w…
First, we learn how to control the stress in our daily lives.
For millennia, medicine men and women have known the secrets to a long and healt…
A shaman's journey from the nightmare to the daydream to the sacred dream.…
Get ready for the least-expensive, most-healing, most-enlightening 48 hours you may ever experience.