These authors call us to walk the path of deeper learning, exploring mysteries of the universe and a higher power.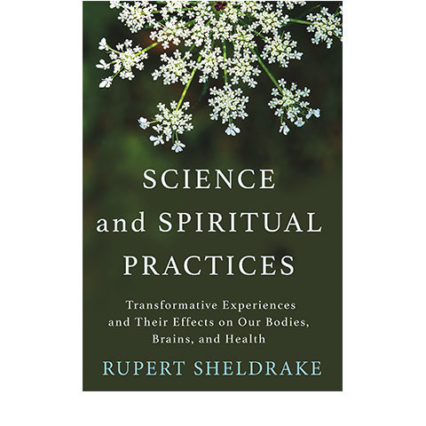 Science and Spiritual Practices
Transformative Experiences and Their Effects on Our Bodies, Brains, and Health
By Rupert Sheldrake
The author looks at seven practices that underpin all the major world religious—meditation, gratitude, connecting with nature, relating to plants, rituals, singing/chanting, and holy places—and how they make us healthier. COUNTERPOINT PRESS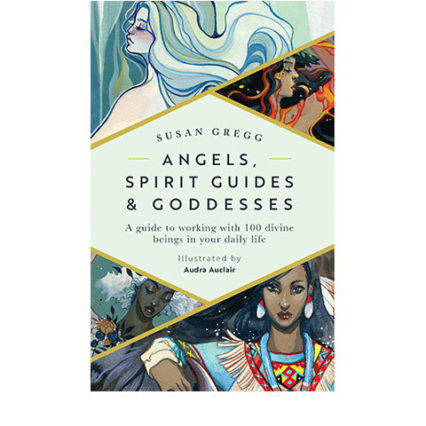 Angels, Spirit Guides, and Goddesses
A Guide to Working with 100 Divine Beings in Your Daily Life
By Susan Gregg
Susan Gregg is known for her podcast, "Food for the Soul." This is a reissue of her book on how to call for divine help, with all-new, lush illustrations from artist Audra Auclair. FAIR WINDS PRESS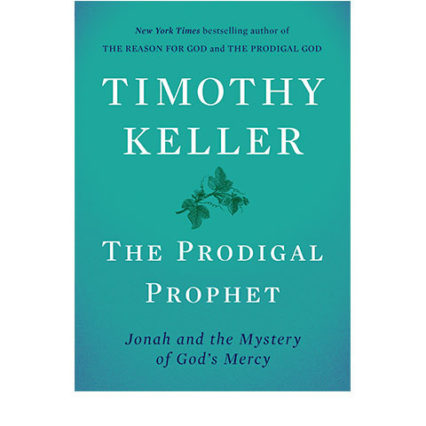 The Prodigal Prophet
Jonah and the Mystery of God's Mercy
By Timothy Keller
With a message of anti-racism and anti-nationalism, this New York Times best-selling author focuses on the story of Jonah—yes, he of the whale. Keller calls upon Christians to be agents of reconciliation. VIKING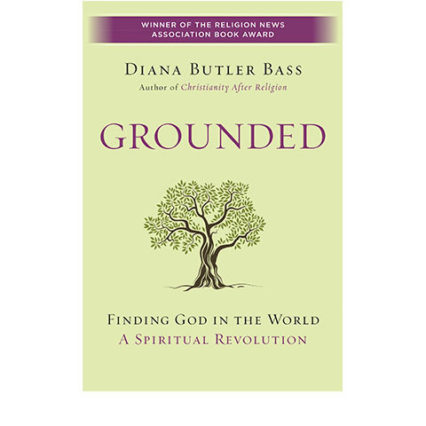 Grounded
Finding God in the World— A Spiritual Revolution
By Diana Butler Bass
As Americans shift away from traditional religious practices, Butler Bass argues that faith is not dying, but is in fact being experienced in new ways in contemporary spiritual habitats. HARPERONE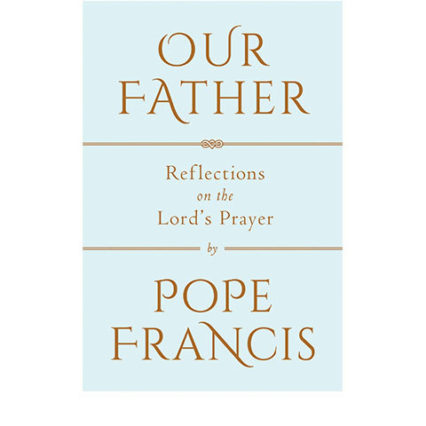 Our Father
Reflections on the Lord's Prayer
By Pope Francis
The pontiff caused quite a stir with this book's publication in March 2018. He offers unprecedented insights into one of the best-known prayers in the world, going line by line and stressing social justice. IMAGE BOOKS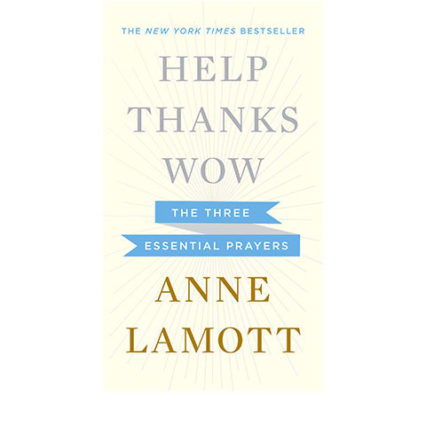 Help, Thanks, Wow
The Three Essential Prayers
By Anne Lamott
In this New York Times best-seller, the prolific and beloved writer covers prayers essential to a life of daily faith. RIVERHEAD BOOKS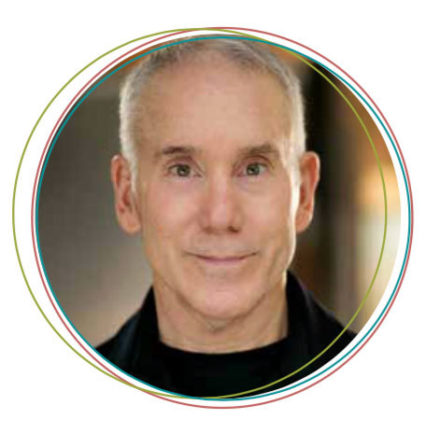 THE POWER OF BOOKS
"Books are time machines, doorways into different dimensions; they enable us to enter story worlds, reincarnate in countless lives, and access our global heritage of inspired wisdom."
—Dan Millman. A 25th-anniversary edition of Millman's book The Life You Were Born to Live will be published this October
He invites us to create an authentic and personal relationship with God.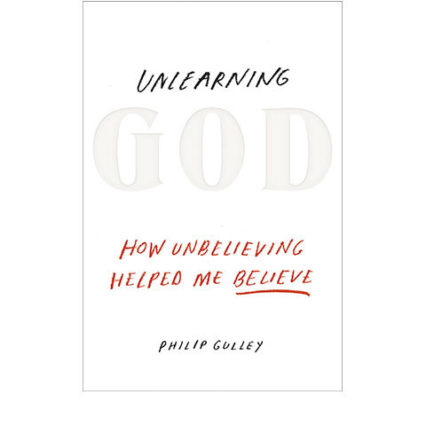 Unlearning God
How Unbelieving Helped Me Believe
By Philip Gulley
A Quaker pastor shares that it is OK to unlearn or dissociate certain aspects of faith, religion, or prayer practice that aren't working for you. He invites us to create an authentic and personal relationship with God. CONVERGENT BOOKS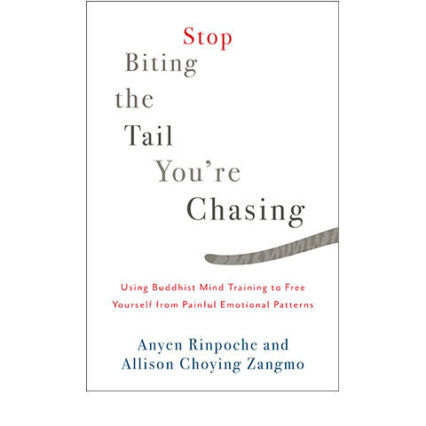 Stop Biting the Tail You're Chasing
Using Buddhist Mind Training to Free Yourself from Painful Emotional Patterns
By Anyen Rinpoche and Allison Choying Zangmo
The authors present the Buddhist practice of lojong (mind training) as a way of letting go of attachment to both "positive" and "negative" emotions. SHAMBHALA PUBLICATIONS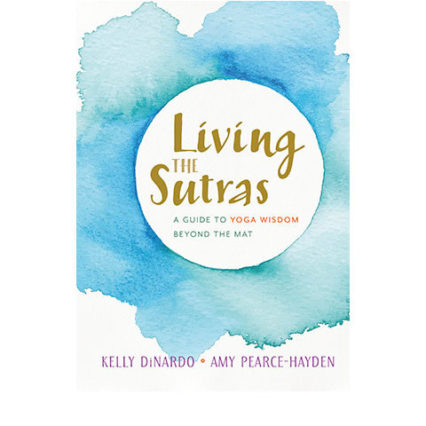 Living the Sutras
A Guide to Yoga Wisdom Beyond the Mat
By Kelly DiNardo and Amy Pearce-Hayden
This book offers an accessible way to study the spiritual wisdom found in the Yoga Sutras, written by the guru Patanjali more than 2,000 years ago. SHAMBHALA PUBLICATIONS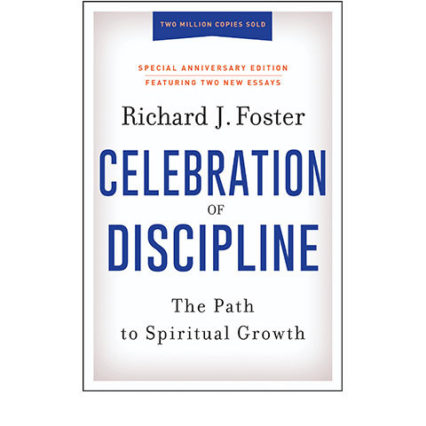 Celebration of Discipline
The Path to Spiritual Growth
By Richard Foster
A 40th-anniversary edition of this classic Christian book, which is about finding a richer spiritual life, has a new introduction from the author. HARPERONE