Music Review: My Name Is Bear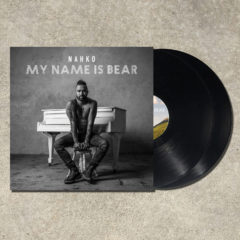 "We all must find our own way home." This phrase rests on the booklet cover inside Nahko's first solo album, My Name Is Bear, and it's the ideal aphorism for these songs and voice recordings of spiritual self-discovery from a young nomad.
Nahko was adopted at birth and My Name Is Bear chronicles his journeys through Alaska, Louisiana, Oregon, and Hawaii and meeting his birth mother. "Those 3 years before I met my mother would offer a reclaiming of my name, finding new faith and fever for my own spiritual connection to Creator, and discovering first love," Nahko writes in his liner notes.
My Name Is Bear adds intimate depth to three previous studio albums by Nahko and Medicine for the People, including 2016's "Hoka." Reminiscent of Michael Franti, Nahko's music is grounded in community and love of mother earth. His vocals and piano/guitar front a tight band that moves from ballads to dance-all-night rockers.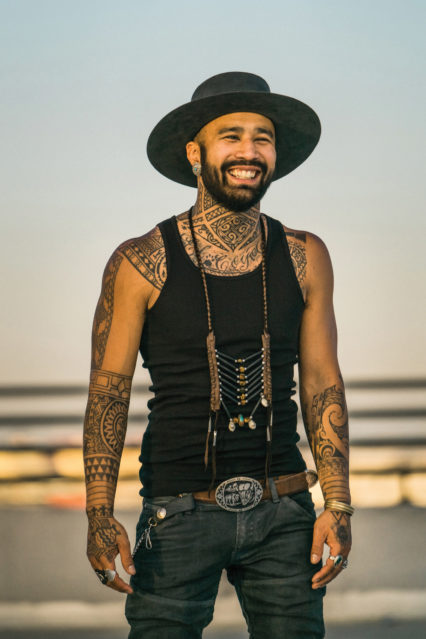 "Dragonfly" begins the journey, a song written when Nahko was 18 years young living the life of a free traveler. On "Kirby, Joe" Nahko remembers, "Two young lovers with room to grow / Let's see who can do three cartwheels in a row." On the spoken word interlude "Bearly Thoughts" Nahko says, "My body's very tired from coffee, from marijuana. . . . You only live once. Live it up!"
"Be Here Now" was inspired by the 1971 book by Ram Dass, and "Creation's Daughter" is a waltz that describes Nahko's desert experiences at Burning Man: "I have seen faces gathering in the desert / Not to find God or to find an answer / Just to be a part of the possibilities."
---
Similar articles with the same tag: