Film Review: Natural Resistance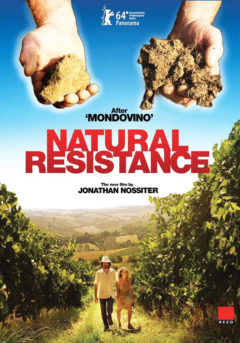 Natural Resistance
Directed by Jonathan Nossiter
GOATWORKS FILMS
More than a decade ago, director Jonathan Nossiter released Mondovino, an ambitious, fascinating documentary look at the international wine industry that portrayed in great detail the families, farmers, journalists, consumers, and businesses that peopled that world. Now, in this follow-up, he focuses on a handful of farmers and families in Italy struggling against what they see as the rapid dehumanization of their industry, particularly as the European Union sets more stringent guidelines around wine production and agriculture.
This time, Nossiter's approach is less an immersive exposé and more a series of languorous conversations with the subjects, as they talk about the ways in which they're trying to resist this rapid modernization. These farmers and winemakers are trying to be more sustainable and more innovative, but they're also more in touch with tradition; they reject the notion that technology and industrialization are the only keys to progress. Their struggle, however, seems futile: As one student of agriculture tells us, nobody is teaching about the history of wine-making and farming in the schools. Instead, they're teaching things like industrial marketing.
Mondovino had taken many years to make, but Natural Resistance feels more like a doodle—extended conversations that could easily just serve as supplements to the earlier film. Still, Nossiter has a filmmaker's eye and ear, and he knows how to immerse us in this milieu. Watching these people speak, you may find your attention drifting to the sunlight around them, to the fields in the background, to the sound of the birds and the wind on the soundtrack. These aren't mere distractions: They are the essence of the film itself, and a testament to the importance of getting back in touch with nature.
---
Similar articles with the same tag: