Melissa Howsam
Melissa Howsam is a regular contributor and editor for magazines across the country on topics spanning self-care to skincare, workouts to women's health—and more. She lives in Raleigh, where she thrives on too much caffeine, playing with her pup and daydreaming of her next Aruba vacay.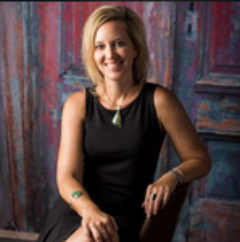 Books We Love: Thomas Hübl
CBD is widely available, but it's hardly the only cannabinoid. Melissa Howsam ex…
September is Ovarian Cancer Awareness Month.
The hugely popular cure-all isn't going anywhere, but what happens next?
Even casual drinkers are giving up booze for a month, a year, or forever in a mo…
Declutter your bathroom to create a place where you can detox from everyday stre…
"A closet detox is not simply decluttering—it's emotional detox."