In recognition of Ovarian Cancer Awareness Month, these awareness-raising selections benefit the cause while soothing the soul.
The facts: Ovarian cancer is the deadliest gynecological cancer. There is no screening test. Symptoms (if any) are usually vague and easily dismissible, so ovarian cancer often goes undetected in its early stages.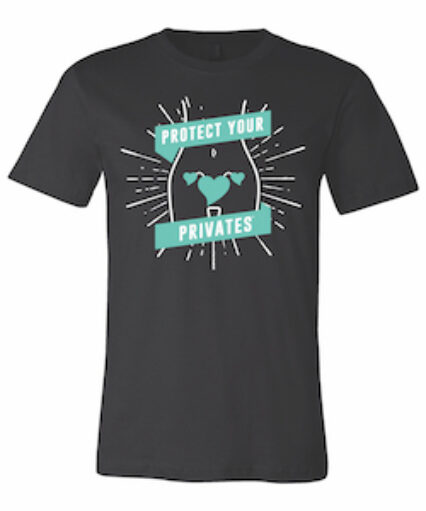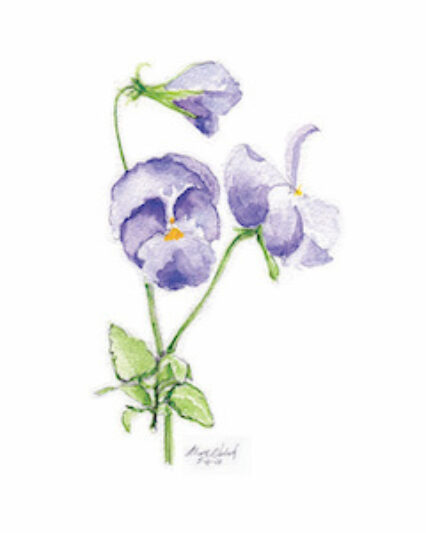 Note This
Do your part to stamp out cancer via personal stationery and cards by Just One Miracle (from $14). Much of the art printed on these beautiful cards was created by Alison Walsh, who started the organization 20 years ago during her fight against ovarian cancer. All profits go to fighting ovarian cancer. justonemiracle.com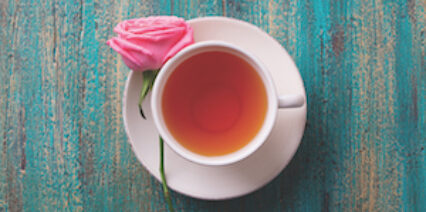 Sip This
Researchers believe drinking black tea may be associated with a reduced risk of ovarian cancer. Bonus: Research suggests that drinking tea is associated with a reduced risk of breast, prostate, colon, and lung cancers too.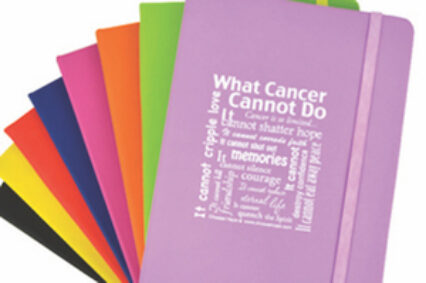 CHOOSE Choose Hope
Choose Hope is home to many products that support cancer fighters. The What Cancer Cannot Do journal ($8) is offered in nine colors, including teal, the color of ovarian cancer awareness. Ten percent of Choose Hope net profits are donated annually to cancer research. Since the company's 1999 inception, over $970,000 has been donated to the cause. choosehope.com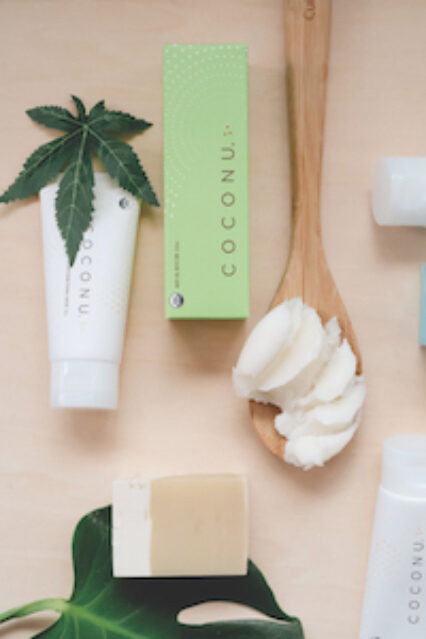 Life Lubricant
"Have better sex, naturally"—and increase pleasure while doing good. Coconu helps couples lead healthier, happier lives by offering 100 percent safe and organic products. Siblings Taylor Warnick and Sarah Warnick Belzer are the founder and president of Coconu. Ovarian cancer took the life of their mother when she was just 58, only one year after diagnosis. A portion of all proceeds goes to OCRA. coconu.com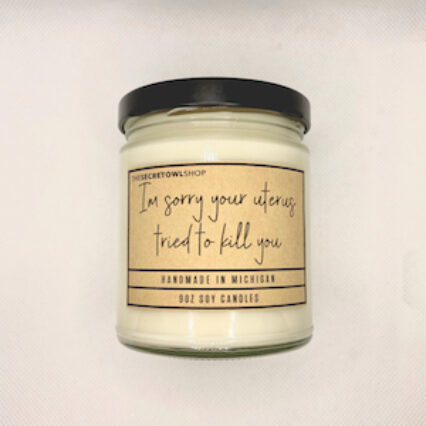 Light This
Bring light to the situation with a scented candle inscribed "I'm sorry your uterus tried to kill you." Handmade in Michigan by Etsy seller the Secret Owl Shop, the soy candle ($12) is 100 percent vegan, natural, and ecofriendly. etsy.com
Ovarian Cancer Symptoms
Abdominal swelling and pain, pelvic pressure, bloating, abnormal urinary symptoms, and feeling full quickly are the most common symptoms. When they're caused by ovarian cancer, they are persistent and mark a sudden change from a woman's normal health.