3 Free Things Advertisers Can Get When Advertising in the "Books We Love" Special Section
Word of Mouth Sells Books: Your Word of Mouth Starts Here We have written about the research that shows how influencer campaigns are successful, not based on a few mega-influencers, but based on many respected people who are sought after for their advice.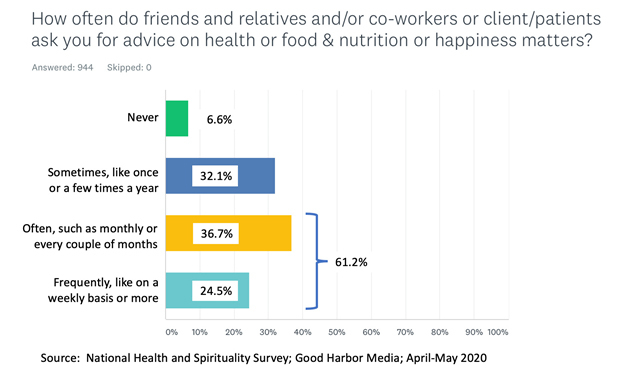 Influencers are information-seekers. They read and know more than their peers—which is why they are asked more often for their advice. It's no wonder the Spirituality & Health readers are influential. They are far better educated than average: 44 percent attended graduate school or higher (about 5 times the national sample). Further, our readers dedicate themselves to influential positions in their community, from yoga teachers and spiritual advisers to health professionals and educators.
Successful book marketing is based on getting the word-of-mouth started with influential readers who buy and read a lot. They then help you sell your books to others.
Here are 3 free extras you get when you advertise in print in the September-October "Books We Love" special section:
Free sponsorship of a BookMarks email newsletter
Free sponsored post for a short book excerpt to promote your book on our website
Free native ad (text ad) promoting the sponsored post that appears in our BookMarks email newsletter
Full page advertisers get all 3 freebies.
Click here to view a digital copy of the 2019 issue and "Books We Love."
Contact our books specialist, Tabetha Reed, or your sales person for a PDF flyer with all the details. Space is limited in the special section.
Have a healthy and spiritual week.
Ann Reed: [email protected]
Tabetha Reed: [email protected]
Peter Lymbertos: [email protected]