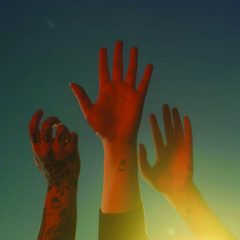 When a musical trio like boygenius comes together, it's like the final pieces of a puzzle clicking decisively into place. The Record is their first full-length album and it continues the group's authentic lyrics and devastatingly delicious harmonies.
Julien Baker, Phoebe Bridgers, and Lucy Dacus formed boygenius in 2018 and released a self-titled debut EP. The three singer-songwriters are all in their late twenties and were firmly planted in the worlds of folk, rock, and punk before coming together out of mutual appreciation.
Lucy Dacus' debut album No Burden was released in 2016, and since then she's released two more and toured widely. Julien Baker has also released three solo albums, the most recent in 2021, Little Oblivions. Phoebe Bridgers began playing in bands in high school and has now collaborated with a long list of musicians including Taylor Swift, whom she's currently supporting on concert dates across the East Coast.
Punk rock was an early influence on Baker and Bridgers, and the latter performed in the band Sloppy Jane. The interconnected vocals on The Record exude an ease and confidence that brings to mind early Indigo Girls or Shawn Colvin, with sentiments that are immediately relatable. "$20" is a rocker that reminisces on misdirected choices: "It's a bad idea and I'm all about it / Give it one more chance and then I finally had it / When you wake up, I'll be gone again."
Another song shines new light on a beloved songwriter: "Leonard Cohen once said there's a crack in everything / That's how the light gets in / And I am not an old man having an existential crisis / In a Buddhist monastery writing horny poetry… But I agree."

---
Similar articles with the same tag: