Film Review: Year by the Sea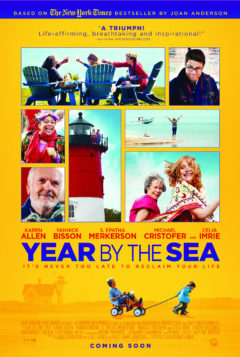 "What if something happens to you out there, all alone?" "That's the whole point!" The great Karen Allen shines as a woman who decides to strike out on her own after her son gets married and her husband relocates to Wichita. Embracing her independence, she moves to a small fishing community on Cape Cod and attempts to meet new people and try new things.

Based on Joan Anderson's beloved memoir, the film is at its best when our heroine reconnects with her wonder at the world. The cinematography and location work are incredible, and the lovely setting makes for an appropriately poetic backdrop for self-discovery. The film is on less sure ground when it tries to stuff in too many plot elements, including a domestic violence subplot that feels curiously welded on. Even though the movie's observations about relationship can veer into boilerplate self-help clichés, the cast—particularly Allen—is so good that you might not mind.
---
Similar articles with the same tag: