Giving and receiving gifts can be a true joy. But accumulating more things can feel like a burden.
Giving and receiving gifts can be a true joy. However, accumulating more things (which we may or may not want or need) can feel like a burden. Avoid adding more stuff to your gift recipients' lives by giving experiences instead of things. From an environmental, mindful, or otherwise personal perspective, these may be the best gifts they get!
making memories
For me, the best gift is always the most thoughtful. To gift the best experience to your loved ones, you must think long and hard about how the recipients like to spend their time. If you have a gardener and cook (like me!) in your life, the following gifts may provide a lifelong memory. Giving an experience might be harder than giving a pair of socks, but it's so much more rewarding—for both of you. —TEQUIA BURT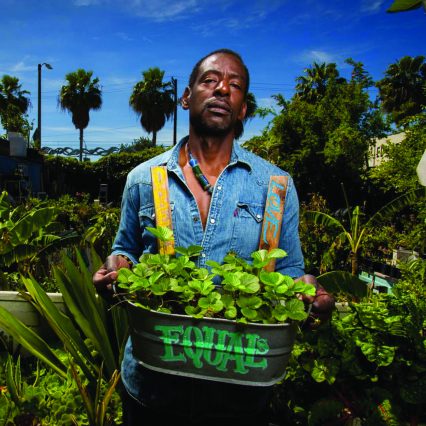 RON FINLEY MASTER CLASS
Gardening flourished during the past year because it gave people a reason to get outside and relieve stress. To my delight, it looks like the gardening boom is here to stay. To help your beginner friend develop their green thumb or give the more experienced gardener in your life new ideas, present them with a master class taught by Ron Finley, aka the "Gangster Gardener" of South Central Los Angeles. Focusing on gardening in urban and nontraditional spaces, his 10-video course will help you "grow your own food, keep your plants alive, and find beauty and freedom in gardening no matter the size of your space." Visit masterclass.com or see ronfinley.com.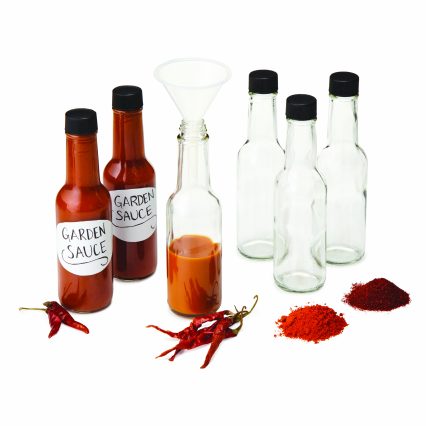 HOT SAUCE KIT
Now that your gift recipients have started gardening, what are they going to do with all those peppers? The answer, of course, is to make hot sauce! A do-it-yourself kit from Uncommon Goods includes a bevy of ground peppers as well as dried whole guajillo, chipotle, and arbol peppers; bottles; and vinegars to help create homemade condiments. Go to uncommongoods.com/product/make-your-own-hot-sauce-kit.
AIRBNB'S EASY VEGAN COOKING COURSE
Did you know that home-rental site Airbnb offers online experience courses? I didn't until the pandemic struck, even though the service has apparently been around since 2016. Some of the best experiences to be had on the platform are cooking classes taught by local cooks across the globe.
Taking a private lesson virtually with your bestie is a great way to spend time together when you can't be in the same space. Zuleemah's Easy Vegan Cooking class makes vegan cooking easy and accessible. Based in Atlanta, she will teach you and up to 10 of your friends how to prepare dishes like vegetable kabobs with sweet corn salad, buffalo cauliflower bites, and veggie flat bread. Go to airbnb.com.
BOTANICAL GARDEN MEMBERSHIP
Almost every state in the U.S. is home to a botanical garden. Depending on where you reside, you can stroll through rose gardens, water lily gardens, bonsai gardens, desert gardens, prairie gardens—you get the idea. While many are free to the public, others require memberships or ask for donations to help keep them running. What better way to support our country's most beautiful gardens and provide a lovely outdoor respite for nature-loving friends than by gifting a membership?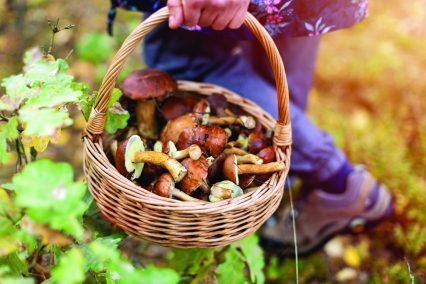 MUSHROOM FORAGING COURSE
As a mushroom-lover, I've received my share of mushroom growing logs over the years. Instead of retreading that old ground, give the person in your life who appreciates a tasty fungus a local mushroom foraging class instead. (I would be thrilled with such a gift since it would give me the ability to identify an edible mushroom in any forest, anywhere.) You can find local in-person classes at eattheplanet.org or gift an online class if local is not an option.
magic and expansion
My recipe for gift-giving involves two things: magic and expansion. Magic to bring the enchantment of infinite possibilities and expansion to inspire cultivating new horizons. Together, they combine for the perfect spark my recipient might need to feel encouraged to dream and flourish anew. —HUNTER LIGUORE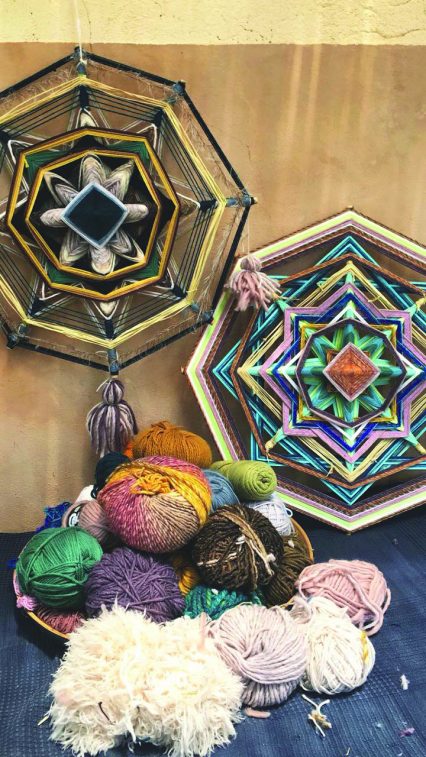 MINI-APPRENTICESHIPS
VAWAA (which stands for "vacation with an artist") offers in-person mini-apprenticeships with more than 100 master makers. Weaving textiles, cooking Greek cuisine, creating mural and street art (my favorite), salt-soap making, whirling rituals, and healing movements—there is something magical for everyone. Visit vawaa.com for more details.
DEEP TIME WALK
Have you ever dreamed of going back in time? Now it's possible with the Deep Time Walk app and Field Kit Bundle. You can experience 1 million years of Earth's geological timeline per mile that you walk. The experience is dramatized in a poetic narration that's both expansive and educational. The Field Kit comes with audio, cards, script, and timeline to get the most out of your experience.
Get the app at your favorite app store or learn more at deeptimewalk.org.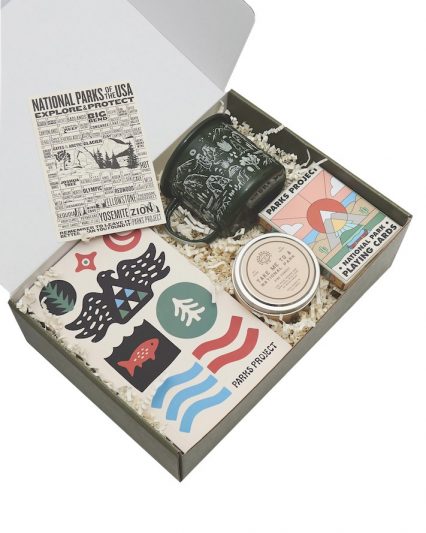 PARKS PROJECT GIFT BOX
You can gift a lifetime of adventures with the Parks Project Gift Box, a way to dig deeper into the national parks of the U.S. It comes with a journal, a pair of cool socks, a deck of cards, a keychain, and the very important national parks checklist. It's a great discussion or thought starter. Visit parksproject.us for more information.
THE TRANSFORMATION GAME
This board game puts your personal transformation at the forefront. It can be played alone or with groups (and even on a planetary level online) and explores the way we make choices, reach our highest potential, and overcome obstacles to reach our goals. Seeing how your strengths and limitations can lead you forward or stall momentum offers play and insight. Learn more at findhorn.org/transformation-game.
TREES OF PEACE
Bring home the embodiment of global peace by certifying your town to receive seeds from the Hiroshima atomic bomb survivor trees. For a small fee and after a basic certification process, the trees are distributed to your city to symbolize peace and global unity. Your recipient will love being part of the tree ceremony and planting process. Visit mayorsforpeace.org and click on the Atomic Bomb Survivor Tree Program link.
for the nature lovers
For the nature lovers on your holiday gift list, here's a curated list of suggestions that speak to the spiritual vibe of thePacific Northwest. The Celtic sensibility that permeates this region seeks to connect this natural world to the next by exploring the outdoors wonderland. —BECKY GARRISON
A DRINKABLE FEAST
A gift box from Tavour features a curated selection of unique U.S. craft beers, including sours, stouts, and IPAs. (Visit tavour.com for more.) For those who prefer international brews, Seattle-based Merchant du Vin offers a range of gift boxes including Samuel Smith's English classic beers, lambic beers from Lindermans, or The Westmalle Trappist Gift Box. (Visit merchantduvin.com.) While beer is technically a thing, the experience of enjoying and sharing it is a great gift.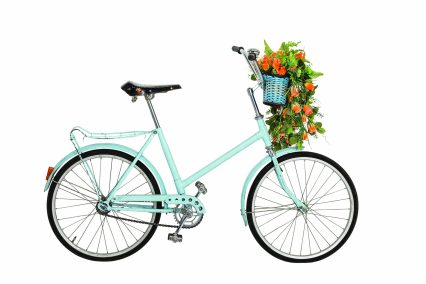 BUY A BICYCLE
Similar to fly-fishing and kayaking, the back and forth motion of peddling can be a meditative practice. Instead of buying a bicycle, you can give a gift certificate for bike tours or rentals. If your gift recipient is an experienced cyclist, adventurecycling.org/guided-tours offers a selection of tour options.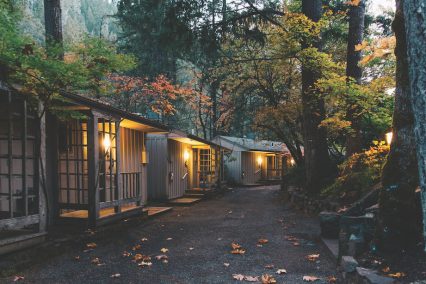 UNPLUGGED RESORT
Give the gift of de-stressing in nature by giving a gift certificate to a secluded mountain resort. (A favorite near me is the Steamboat Inn.) While many resorts pride themselves on allowing their guests to remain connected, consider those that feature limited WiFi, often only at the main lodge. Unplugged from any distractions, guests can hike, fly fish, kayak, unwind in a soaking tub, get a massage, or just sleep. For a deluxe gift, choose a resort that provides meals on-site and other amenities such as spa services so that your guest can totally unwind without having to leave the resort. thesteamboatinn.com
KAYAK COURSE
Kayaking affords nature lovers the opportunity to blend into their surroundings. With each stroke, kayakers can feel the splash of the water beneath them while they look for fish, birds, and other wildlife. Beginners can test the waters with a gift certificate to a kayak tour that departs from a still body of water, such as a lake or a slow-moving river. Another option is a gift certificate for a course offered by the American Canoe Association.
DRUM CIRCLE
A gift certificate to a local drum circle can help those who feel isolated regain a sense of connectedness while aligning their body and mind with the natural world. A little Internet searching should yield results for a group near your gift recipient.
more ideas for holistic giving*
*This content is exclusive to the online edition!
This holiday season, consider giving experiences that bring inner wealth. Material possessions can be lovely and useful, but they bring fleeting happiness. Experiences, on the other hand, can be life-changing, bring lasting pleasure, and stay with us forever. Surprise your friends and family with these unique gifts of learning and doing rather than having. You'll be the favorite gift-giver of the holiday season. —JASMINE BILALI

MEDITATION TRAINING
Give a loved one the life-changing gift of one to four private meditation sessions. It's challenging for most people to establish a meditation practice. Once they do, they usually regret not having done so sooner. Meditation helps us to become present and is proven to decrease stress and can thereby also reduce anxiety, chronic pain, depression, heart disease, and high blood pressure. It also helps us to connect with our authentic selves. By doing all of this, meditation changes lives. Personalized instruction will provide your loved one with an understanding of the science behind the practice and help to get them going.

ASTROLOGY OR PSYCHIC READING
A session with a professional astrologer or psychic is a unique gift that can often provide a deeper understanding of one's self and clarity in some area of life. Your loved one will gain a greater awareness or validation of their natural strengths, barriers, and opportunities. A psychic or astrologer can help us to understand and harness the current energy operating in our lives. Even if the receiver is unfamiliar with these experiences, it's always intriguing to gain insight into yourself—and it's fun!

BREAKTHROUGH SESSION WITH A LIFE COACH
A life coach for personal development in areas like mindfulness, health, home (which has gained much more attention now that we work from home), mindset, or career is a gift anyone would appreciate. No more listening to your loved one talk about wanting to change some aspect of their life. Our time on the planet is finite. A life coach will help them to take action and achieve greater well-being by setting goals and priorities, outlining steps to reach them, and providing accountability.
CONTINUING EDUCATION

Learning something new makes people more interesting to be around. It also improves the quality of their lives, brain health, self-esteem, and provides a sense of excitement and purpose. Get your loved one a class or course in a foreign language, photography, creative writing, cooking, art, fitness, yoga, or anything that will inspire them. Since COVID, more and more learning opportunities are online, so the possibilities are endless.