Deborah Anne Quibell
Deborah started writing poetry at the age of five. She fell in love with the mystics in her teens, and began a life of insatiable spiritual inquiry. She lives in Rome, Italy with her husband and son, and is constantly searching for the magic and meaning amidst the beautiful mess of modern day life. She is the author of Deep Creativity : Seven Ways to Spark Your Creative Spirit and can often be found with a cappuccino in one hand and a green juice in the other.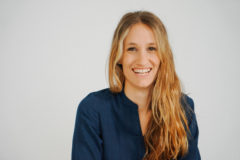 Feeling baffled? Our guest columnist suggests "to honor these moments of bewilde…
When Italians shuttered their windows and the singing stopped, this mystic mothe…
Want to recover creative flow? Adapt a service mentality.
from our poet of the month, Deborah Anne Quibell
from our poet of the month, Deborah Anne Quibell
from our poet of the month, Deborah Anne Quibell
from our poet of the month, Deborah Anne Quibell
from our poet of the month, Deborah Anne Quibell