Becky Garrison
Becky Garrison is a storyteller/satirist based in Portland, Oregon. Follow her travels on Instagram/Twitter @Becky_Garrison or her Facebook author page BeckyGarrisonWriter.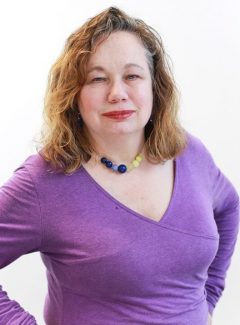 Feel spiritual when you're on a bike? Embrace that feeling and make a practice o…
A skinny dipping experience can not only be incredibly sensual, but it can also …
Setting My New Year's Intentions and Moving Beyond Partisan Politics With Psilocybin Mushrooms
"Making my own CBD cream from seed to salve empowers me. I know I am making a pr…
Own your anger this holiday season as you go forth into 2021 prepared to transfo…
"In a nutshell, think of gray rocking as turning your back on someone without ac…
EMDR takes traumatic memories and removes the anxiety connected with them. It ca…
Discover how CBD can help you through the pandemic.
There's a crucial difference between a positive outlook and toxic positivity: "I…
The world needs help, but before we can save the world we have to help ourselves…
Want to manage manipulative, triggering, altogether difficult people? Gray rock …
During this time of self-quarantine, stay connected with your sensual side with …
Meditative archery can help you connect mind, body, and spirit.