When Should You (re)Start Advertising?
Put a Spring in Your Marketing Step for Spring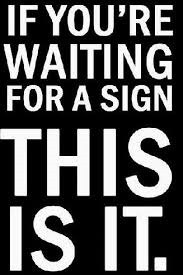 With vaccines rolling out, infection rates declining, and normalcy on the horizon, now is the time to make your health and wellness marketing plans for the 2nd quarter and the rest of the year while inventory is available.
March, and especially April, May and June will give new meaning to the rebirth of spring. Our readers will have spring in their step, and a spring in their wallets. Planning your Q2 campaign now is critical since Spirituality & Health digital advertising inventory is limited.
We have room for only about 10 digital advertisers on the web and only about 8 advertisers in the twice-a-week E-Newsletters each month. The May-June print issue closes March 4th, so schedule now or lose the opportunity to reach the most committed audience of S&H readers as they settle down for inspiration with the magazine.
Here's a complete list of opportunities:
Print ads

May-June – Fighting Inflammation
July-August – Find Your Calling special section on new career development
September-October – Books We Love and Brain-Food Sampler
November-December – Holiday Gift Guide & Holiday Gift Sampler

Sampling to Influencers – talk to us about exclusivity in your category
Web Display Ad

Geo-targeting
Content-targeting

Web Content Marketing
Web Native Advertising
Social Media Sponsored Messaging
Podcast Sponsorships
Email Display Ads
Custom Content Email Sponsorship
Partner Email Blasts
Email Native-Text Advertising
Content-Specific Lead Generation – Co-Registration
As they say about daylight savings time: Now is the time to Spring Forward! Let us help your business bloom this spring.
Contact us:
Ann Reed: [email protected]
Tabatha Reed: [email protected]
Peter Lymbertos: [email protected]