The Inside Scoop on November-December Editorial Plans & More
Article Lineup & 3 Reasons to Advertise
The one benefit of being on this exclusive email list is an early look at the editorial plans for Spirituality & Health. So here's part of the article lineup for our November-December 2020 issue: Closing for advertising is Sept. 10, and the issue will be on sale on newsstands Oct. 27.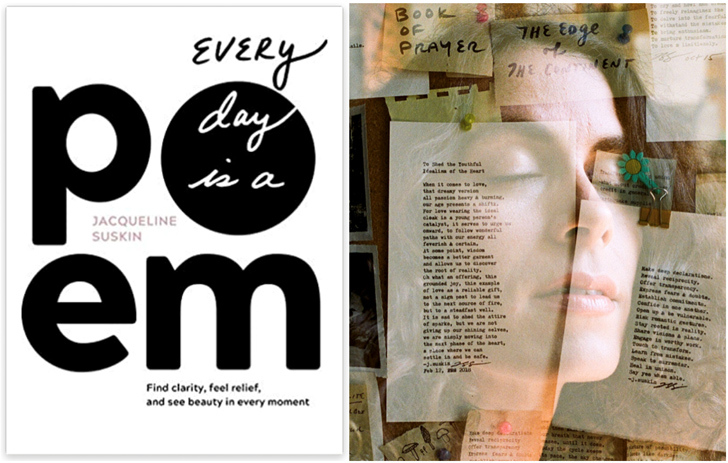 Photo from Jacqueline Suskin website
Jacqueline Suskin, author of Every Day Is a Poem, on how to understand the gift of each day
Book Excerpt: An exploration of how CBD can help with gut ailments by Dani Gordon, MD
A dive into moon rituals and how the reader can start practicing with the moon, by Julie Peters
An appeal to embrace the stillness of the season by Barbara Mahany
Encore Careers: From rocket engineer to lavender farmer
Sneak peek from our article on finding second careers in our upcoming issue: "If you are going to
make the change, think hard about what you love to do. For me, switching to this, I've seen people
that work to retire and stop being engaged, and I've seen other people who were late in their career
and were super-engaged and loved what they were doing and were just going to do it until the day
they died. I thought that model was way better. I hope that I'm still out there cutting lavender and
hanging it and drying it and running weddings until I'm really old. I don't see a reason to stop doing
this. I'm really enjoying it."
—Tom Frei, who left his 26-year career as a rocket scientist to run a lavender farm and event venue
Nourishing practices for the winter, from breathwork to making soup to embracing the power ... of naps
Not a Formula: A Recipe
There is no formula for what makes Spirituality & Health the place to which so many influential people look for inspiration and instruction each week. We consider it a recipe that is adjusted to fit the season, the available ingredients, and the health and spiritual needs of the community. But advertising for products and services is always a part of the recipe: products for nourishment, personal care, health and wellness; and services for inspiration and support.
3 Reasons to Advertise
Every advertiser has different needs and objectives, but there are four needs we hear often that make advertising in with Spirituality & Health an investment that keeps on returning profits; whether you invest online or in print, or as we recommend in both media:
Brand recognition & trust building in Spirituality & Health means our influential readers who purchase your product are more likely to recommend your brand over others.
Immediate SALES that lead to more sales:
The Holiday Gift Guide focuses on gift items like books and other media, personal care products, and CBD samplers. It sells product immediately, then the gifts introduce the recipients to your brand, with the endorsement of the giver.
INFLUENCERS who support sales:
The healthcare professionals, yoga and tai-chi instructors, and spiritual leaders and counselors who comprise our core audience are important influencers of many self-care products and services, and are asked often for advice from peers on which are best. Make sure they know and trust your brand.
LIFE STYLE CHANGES that lead to SALES down the road:
The Encore Careers Special Editorial Section not only inspires readers to explore or plan a career change, but career changes are associated with major economic opportunity for our advertisers.

We embrace your questions and suggestions—not just your orders. Breathe deeply and make your day a poem when you call or email your Spirituality & Health sales person; then take a nap 😴.
Contact your sales person for details and a proposal:
Ann Reed: [email protected]
Tabatha Reed: [email protected]
Peter Lymbertos: [email protected]