Music Review: Stay Human, Vol. II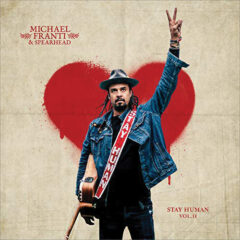 Since the 2001 release of Spearhead's original Stay Human album, the band's sound has edged away from funk, soul, R&B, and hip-hop in the direction of pop. Accordingly, while social unrest and injustice are still the primary fuel for Michael Franti's lyrics, the singer/guitarist/songwriter now takes far more time out to sing about the pleasures that come with being a successful performer in a happy marriage. Nevertheless, he remains a tireless sociopolitical commentator and activist, and he certainly hasn't lost his knack for merging positive messages and catchy slogans with snappy choruses and bouncy beats.
Franti and co. kick off Stay Human, Vol. II, with "Little Things," a plea for a return to a less violent, more humane way of life. "We could use a little increase on peace from Florida to the Middle East," Franti urges. "[Let's] get veterans off the streets and make sure everybody eats at least, 'cause everybody's got a place in the human race."
Songs like the title track, "Show Me Your Peace Sign" and "This World Is So F—cked Up (But I Ain't Ever Giving Up on It)" sum up this album's overarching theme: the importance of maintaining our humanity and sense of hope in dark times. The spirit of fun and celebration wins out over despair on the gospel/country/blues hoedown "When the Sun Begins to Shine," which invites listeners to let loose and forget about society's ills. Offering a refreshing change of style, it's one of the album's highlights.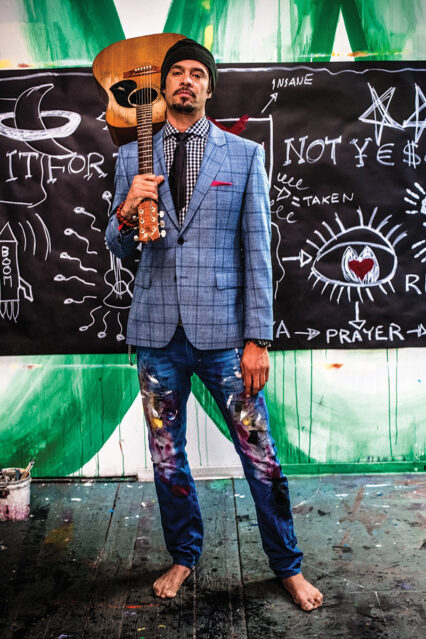 Perhaps taking a cue from Bob Marley's Uprising, Franti ends the album with a solo acoustic-guitar-and-voice number: the stirring "Take Me Alive." The singer vows to "love out loud, live without permission and walk in the light," a lyric that powerfully punctuates the album's well-articulated statement of unity in a divided world. —Damon Orion
---
Similar articles with the same tag: