Music Review: The Rise of Downtempo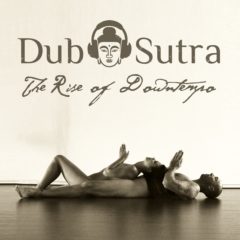 Dub Sutra
While well suited for yoga and moving meditation, the 10 downtempo dub tracks on Dub Sutra's debut offering make for a rich, transportive headphone listening experience unto itself. Joined by various guest musicians, the Oceanside, California, husband-and-wife duo Chris and Charlotte Proud use Sanskrit mantras, exotically harmonized chants, and instruments like tabla, piano, synth, and electronic drums to create an unmistakably authentic sacred space.
The simmering "Tempura Breaks" exemplifies The Rise of Downtempo's delicate balance of gentleness and vibrancy. A hypnotic hammered dulcimer melody and sampled Buddhist monk chants set a meditative tone, while electronic glitches, break beats, and skittering 32nd-note high-hat patterns convey vitality and motion.
The dreamlike "Song on the Wind" might be the most moving piece. With its exquisite overlapping vocal lines and Dead Can Dance-ish glossolalia, it comes off as a love song to existence itself: "I feel the sun on my face.
I hear a song on the wind. I walk in the light of the grace. I see the beauty within."
---
Similar articles with the same tag: