Film Review: Far from the Tree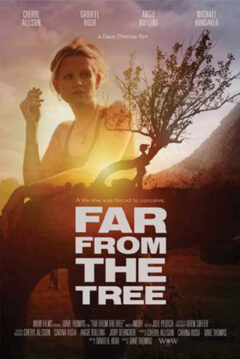 EVERY PARENT at some point has to contend with the fact that their child is a different person, with his or her own desires, needs, and ways of seeing the world. Based on Andrew Solomon's book of the same title, this intriguing and moving documentary looks at the lives of a number of people who are atypical in their own ways—a man with Down syndrome, a teenager with autism, a married couple with dwarfism—and the adjustments that they and their parents have had to make over the years.
EVERY PARENT AT SOME POINT HAS TO CONTEND WITH THE FACT THAT THEIR CHILD IS A DIFFERENT PERSON.
Some of the juxtapositions can be controversial, however: One of the subjects of the film is a man who murdered a child when he was 16 years old, and people with autism or Down syndrome might take offense at the idea of being grouped together in the same documentary with a criminal. But Solomon's focus, and the film's, is a compassionate one: looking at the peculiar dynamic in families as parents come to terms and accept that their children are different. (Solomon himself was inspired to write the book by the challenges that his own homosexuality, once considered something of a disability and even a crime, brought to his parents.)
The power of the various story strands can vary, due to the filmmakers' different levels of access. But for the most part, Far from the Tree is a sensitively rendered film, with moments of intense emotion— thanks largely to director Rachel Dretzin's ability to capture the moments of grace that come with being able to understand and accept your children for who they are, as opposed to who you wanted them to be. —BILGE EBIRI
---
Similar articles with the same tag: