Nora Wendel
Nora Wendel is an international expert in relationships, conscious communication, and human connection. Nora's passion is helping women clear past emotional baggage to be in the loving and healthy relationship of their dreams. Nora is an Authentic Relating master, NLP practitioner, Landmark graduate, and Embodied Dance facilitator. Her writings on love, intimacy, and self-worth have been featured in MindValley, Rebelle Society and Elephant Journal among others.
Her debut book; "Confident, Sexy and Wildly Free: how to own your worth, ditch the self-doubt and not give a f*ck what other people think of you" is being published in early 2021.
If you desire more love, deeper connections, and better intimacy, follow her on Instagram for daily tips on getting all your love needs met.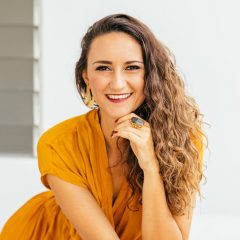 Have you designed your relationship vision? Are you aware of your love wounds? A…
Are you feeling stiff, sluggish—as if the energy within you is in stasis? It may…
Applying Tantric techniques can transform your sex life—and your sense of "poten…
Everyone wants to be loved, especially romantically. But before committing to a …