Carolanne Allardyce
Carolanne Allardyce is a spiritual life coach and angel therapist with a background in social work and counseling.

Carolanne started her spiritual journey more than 20 years ago. Having her own holistic therapy center in Dundee, Scotland allowed her to see the positive impact of holistic and complementary medicine. Now in her second year training as a OneSpirit Interfaith Minister, Carolanne has decided to share her knowledge, experience and training by creating and facilitating courses to help people on their spiritual path and supporting people who feel drawn to holistic therapies.
She currently lives in Fife in Scotland, with her husband and Golden Lab, Chay, and crazy cat Fudge. Her love for all things spiritual and learning drives her to support and encourage community, unity and love.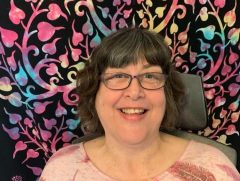 "A ceremony is a powerful event that marks a change, usually a held space that a…
"Many therapists work to help clients create a better life—a Soul Companion work…