Music Review: Tree of Forgiveness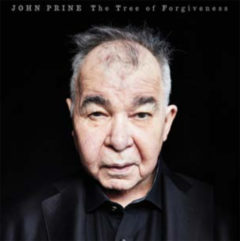 SEVENTY-ONE-YEAR-OLD John Prine has successfully beat cancer—twice. One thing that seems to have helped him through the tough times is humor. His new album, Tree of Forgiveness, is full of tragicomic dry humor about life's tribulations, set to the ambience of an old country saloon, complete with a honky-tonk piano in the corner.
Tree of Forgiveness is Prine's first album of original songs since 2005's Fair & Square, and it couldn't have been planted at a better time. Prine pokes fun at death, conformity, and the fact that as much as we want to know everything, much of life remains a mystery. On "The Lonesome Friends of Science," Prine observes, "Now, poor old planet Pluto / He never stood a chance nohow / When he got uninvited to / The interplanetary dance."
PRINE POKES FUN AT DEATH, CONFORMITY, AND THE FACT THAT AS MUCH AS WE WANT TO KNOW EVERYTHING, MUCH OF LIFE REMAINS A MYSTERY.
The song "Caravan of Fools" (written with Dan Auerbach from the Black Keys and Pat McLaughlin) is carried by a heartbeat bass and drum accompanied by subtle strings—a song that would have sounded at home on a Johnny Cash or Leonard Cohen album. "Late at night you see them / Decked out in shiny jewels / The coming of the Caravan of Fools," Prine sings.
Prine wrote this album during one focused week at a Nashville hotel, where his sole companions were four guitars and 10 boxes of legal pads. "If I wanted to write at 3 in the morning, or 3 in the afternoon, I could. I'd go out to the swimming pool and go eat at the steakhouse," Prine said in a press release. "It worked out because by the end of the week, I was ready to go into the studio." —JM
---
Similar articles with the same tag: