Film Review: Love Is a Verb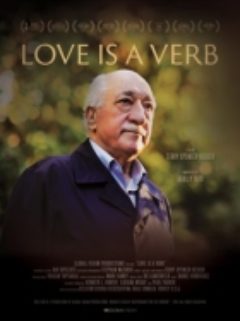 Love Is a Verb
Terry Spencer Hesser and Stephan Mazurek
Dark Sky Films
The Muslim thinker and academic Fetullah Gulen has been a controversial figure in his homeland of Turkey for some decades now, having been accused (sometimes unfairly) of all sorts of nefarious activities—everything from promoting Islamic law, to infiltrating the country's police forces, to setting up a secret "parallel state." A sober film about this very complicated man would be more than welcome right now, but this documentary, which is clearly coming from a very sympathetic place, isn't quite equipped for it.
Narrated by Ashley Judd, Terry Spencer Hesser and Stephan Mazurek's film sketches the story of Gulen's life and career, and also ponders his organization's influence throughout the world. In particular, they spend a lot of time on the schools and health organizations that Gulen's followers have set up, often in troubled areas like impoverished African countries and the war-torn Balkans. Gulen-inspired schools are often modern, nondenominational, and tolerant of many views, and the film is at its best when it shows the dedication of the teachers and administrators at these places. One really gets a sense of these individuals' dedication to their pupils, and toward bettering the lives of the communities they live and work in.
The film doesn't sidestep the controversy around Gulen, but it doesn't really do justice to it either. Perhaps most troublingly, the film portrays Turkish secularism—which for decades kept Islamist extremism at bay and helped bring Turkey into the modern age—as some kind of monolithic bogeyman. Watching the film, you would not get any sense of the complexity of modern Turkey, or of its very complex history with Islam, secularism, modernity, and the West—all forces that feed into the suspicion with which Gulen's movement has sometimes been regarded.
The film does work, however, when it makes a case for Gulen's stated belief in a modern understanding of Islam that is tolerant, open-minded, and curious about the world. Such ideas actually make him a particularly relevant figure in today's environment of growing extremism and ignorance throughout the Muslim world. If only the film felt less like propaganda and more like a sincere exploration of a complicated man.
---
Similar articles with the same tag: