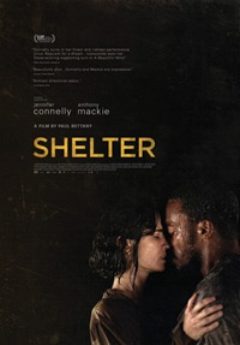 Shelter
Directed by Paul Bettany
Screen Media Films
In this gritty, nerve-wracking look at life on the streets of New York City, Anthony Mackie plays Tahir, a homeless African immigrant, who meets up one day with Hannah (Jennifer Connelly), a beautiful, troubled heroin addict, when he finds her wearing his stolen jacket. Their world is one of immediacy and anxiety, but little by little they find some solace in each other's arms. Both of them, however, are holding something back about their pasts. Tahir is a devout Muslim desperately trying to stay on the straight and narrow, and we learn eventually the harrowing circumstances that led him to religion, to America, and to the streets. Hannah, the widow of a U.S. serviceman killed in the Middle East, has a family looking for her, but her shame and resentment are too great for her to face her past.
The homeless drama subgenre isn't exactly new—these past couple of years have seen some exceptional ones, such as Time Out of Mind, starring Richard Gere—but Shelter is distinguished by its two excellent leads. The film was written and directed by the actor Paul Bettany, Connelly's real-life husband, who elicits a vulnerable, haunted performance from her. Mackie, an actor very good at playing it close to the vest, emotionally speaking, is ideal for a character who is constantly trying to maintain his distance from the world. It's unfortunate that the story itself doesn't go in more unexpected directions. A certain boilerplate sameness can come over these stories of desperation, with each story trying to up the ante in terms of how much its characters are humiliated. Shelter unfortunately falls into that trap a little toward the end, but for much of its running time, it's a sharply observed, sensitively acted, moving little film.
---
Similar articles with the same tag: