Book Review: ​Holy Rascals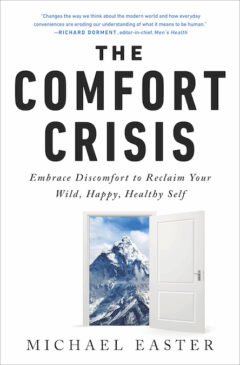 Spirituality & Health columnist Rabbi Rami Shapiro won't tell you that your religious beliefs are silly and superstitious. However, he might tell you a joke that leads you to discover this on your own. This isn't a malicious move on his part, but an effort to expose various spiritual doctrines as stories that can pave the way for intolerance, oppression, and genocide.

Shapiro, who was a congregational rabbi for 20 years and a professor of religious studies for 10, describes people who use humor in this way as "holy rascals." His new, eponymous book—the latest of more than 30 titles he has penned—playfully takes aim at "brand name religions" that tout ideologies in the same way that rival cola companies sell soft drinks.
"When you see evil done in the name of a religion, don't imagine this is a perversion of an otherwise peaceful and loving religion," he advises. "Rather know it is a perverse reading of that religion vying with other readings of that religion for control of the brand."
Some genuinely funny stories, insights, and one-liners serve as vessels for Shapiro's subversive messages. Among the most enjoyable offerings in Holy Rascals are its tongue-in-cheek aphorisms ("Behind the clouds the sun is always shining. Behind the sun is cold, dark, lifeless space. Happy now?") and mock letters to God inspired by things the author has heard adults say in earnest (or perhaps write in to S&H?): "When people burn in Hell, do they swell up and turn black like toasted marshmallows? I need to know for my Sunday School exhibit next week." The rabbi also squeezes in a little of his own cosmology and personal history, including his affairs with Hinduism and Zen.
Will Holy Rascals motivate its readers to let go of destructive beliefs? Perhaps. Either way, it's a fun, entertaining read.
---
Similar articles with the same tag: