Music Review: Peace Trail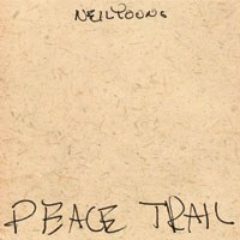 Peace Trail
Neil Young
Reprise Records
Neil Young's latest release is as rustic and lo-fi as you'd expect from an album recorded in just four days. The singer/songwriter's sociopolitical messages compete with loose instrumentation, uneven mixes, repetitive chord progressions, and occasionally naïve rhymes, giving Peace Trail the feel of a collection of freshly inked journal entries.
While the 10 compositions on this album aren't without their moments of introspection, they largely find Young using the vocal/guitar/bass/drums format as a platform for his views on subjects like the Standing Rock conflict, environmental destruction, and police shootings. Two songs, "Indian Givers" and "Show Me," reference the conflict surrounding the Dakota Access Pipeline. "On the sacred land there's a battle brewin'," Young sings on the former track. "We keep takin' what we gave away. … Big money goin' backwards and rippin' the soil where graves were scattered and blood was boiled. … Behind big money, justice always fails."
"Terrorist Suicide Hang Gliders" tackles xenophobia, while "John Oaks" and "Texas Rangers" address the killing of innocent people by police officers. On both "My Pledge" and "My New Robot," Young reflects on humanity's obsession with technology—a theme that resurfaces throughout Peace Trail via the singer's sporadic use of vocoder, recalling his 1982 album Trans.
Between these topical songs, Young offers glimpses of his personal life with songs like "Glass Accident" and "Can't Stop Working." The album's title track—arguably the most inspired tune of the bunch from a musical standpoint—presents a glimmer of hope during a dark time in history. "Ain't taken my last hit yet," the singer asserts. "I know that things are different now. I see the same old signs, but something new is growing."
---
Similar articles with the same tag: