Music Review: Into the Silence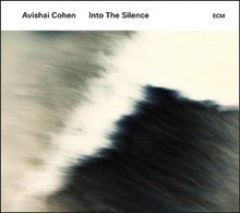 Into the Silence
Avishai Cohen
ECM
Music can be motivated by new beginnings and inspirational experiences. Music is also an ideal language for expressing loss. The tender jazz tunes of Into the Silence were composed by Israeli-born trumpeter Avishai Cohen during the six months following his father's death in 2014. Indeed, the title song began taking shape as Cohen composed it on his parents' piano just after his father passed away, when Cohen naturally found melody, harmony, and rhythm the ideal tools for expressing grief and gratitude.
Cohen's muted trumpet is graceful and pure on songs like "Life and Death," "Quiescence," and "Behind the Broken Glass." His sensitive playing is enhanced by exquisite harmonies and interplay with a talented quartet of Yonathan Avishai (on piano), Eric Revis (double bass), Nasheet Waits (drums), and Bill McHenry (tenor saxophone). Into the Silence was recorded in July of 2015 in the south of France by ECM record label founder Manfred Eicher, who was impressed by Cohen's trumpet playing during earlier recording sessions for Mark Turner's 2014 album Lathe of Heaven.
Into the Silence has a dynamic and tuned-in feeling that comes, at least in part, from the fact that the album represents the first time the group played the songs. "We were all discovering the potential of the music as we were playing," writes Cohen, who is currently touring North America, including dates in New York City (April 27) and Oakland, California (May 4).
---
Similar articles with the same tag: