Rev. Paul John Roach
Paul John Roach is a native of Wales, UK. A graduate of Jesus College, Oxford, he has BA and MA degrees in English and a postgraduate degree in Education from the University of Wales. Paul was ordained at Unity Ministerial School in Kansas City, Missouri in 1988. Paul served as the Senior Minister at Unity of Fort Worth from 1988 to 2018.

Paul has served the Unity movement on several boards and teams and currently serves on the board of Unity World Headquarters.
Paul hosts a weekly radio show entitled "World Spirituality" on the Unity.fm internet radio network. Paul has written a number of articles for Unity magazine and other Unity publications. He is currently working on two books.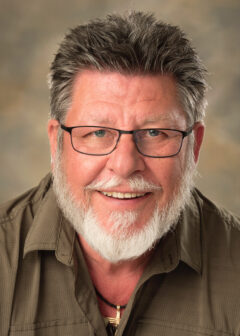 "Déjà vu, prescience, and synchronicity each give us hints of a larger, more sub…
"The good news is that the present is right here, right now. ... The bad news is…