Dr. Jivasu
As a physician and spiritual teacher, Jivasu has spent his life building an extensive understanding of intersections of biomedicine, acupuncture, neuroscience, meditation, and ancient wisdom traditions.
While working as a medical doctor, serving some of the poorest people in the foothills of the Himalayas in India, he had a profound transformative experience which led to the formation of his own teachings called Naturality or Natural Spirituality.
Jivasu says that "On the Naturality path, we learn to listen to and follow the natural rhythms of our body, brain and mind. By aligning ourselves with what is natural to us, we can expand our awareness and experience integration and joy."
Jivasu runs workshops and courses that incorporate movement, discussion, breathwork and more. Visit jivasu.org to learn more about the Natural Spirituality movement.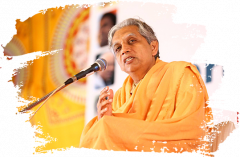 "Somatofulness connects us directly to the earth and nature, thus preserving the…
"Firmly rooted in the brain and the body, Natural Spirituality guides us through…