Dilshad Mehta
Dilshad is a Personal Evolution Coach, Intuitive Guide, Ritual Hostess, and Sacred Jewelry Artist.
She helps soulful women get the rebirth they crave. She serves her clients by providing clarity & healing through the EXPERIENCE of truth.
For messages that will help you cultivate your inner authority and spiritual stamina, sign up for her newsletter.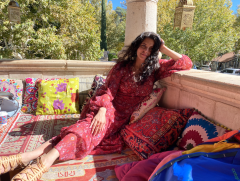 Dragons are spiritual beings with potent lessons to offer—explore the seven less…