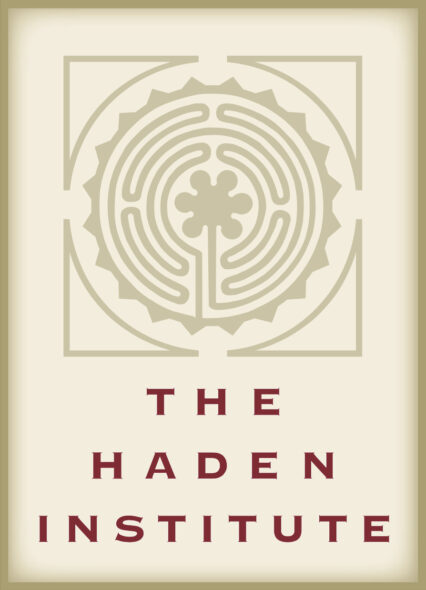 The Haden Institute
Asheville, NC
828.693.9292
hadenInstitute.com
We teach Spiritual Direction & Dream Work, offering our participants a space for developing a robust relationship with their unconscious. Lectures, small group work, creative embodiment practices all lead to accessing the rich wisdom within each individual.
LOCATION: In-Person or On-Line attendance at Kanuga Conference Center in beautiful NC Blue Ridge Mountains. In-Person attendance at Mt Carmel Monastery in magnificent Niagara Falls, Ontario, Canada.

course overview

Spiritual Direction Training
Study mystical and contemplative practices of Christianity and other religious and spiritual traditions
Learn seminal ideas from Carl Jung's teachings, and their application to the personal and spiritual growth process
Gain experience and skill in spiritual direction through practice and case study presentations
Be introduced to dream work, including the function of dreams, and how to use dream work with both individuals and groups
Develop tools for self-discovery and transformation such as Myers–Briggs Type Indicator and the Enneagram
Deepen spiritual literacy, interfaith awareness, and the use of contemplative practices as tools for personal discernment
Learn how creative expression and embodiment exercises facilitate spiritual growth and understanding
Dream Work Training
Learn Jungian concepts such as archetype, complex, individuation, personality typology, and the psychology of dreaming & dream work
Deepen inner awareness with regular personal dream work practices and through work with a dream counselor
Develop understanding of symbology of dreams through amplification, poetry, dream theater, active imagination, role play and myth
Learn to work with individuals to translate their dream messages into conscious meaning
Gain skills in dream work through facilitated and self-led practica
Experience Zen meditation, active imagination, journaling, poetry, guided imagery, creative expression, and embodiment practices
Explore nature of dream work within/across cultures & religious traditions
Two-Year Certification Courses:
Spiritual Direction Training Dream Work Training
WEEKEND INTENSIVES: Three 4-day intensives per year
DISTANCE LEARNING & MENTORS TUITION: See website for our affordable tuition (Payment programs)
ENTRY DATES: SD 3/24/2022 & 9/15/22, DW 8/18/22 & 2/16/23 – Apply Online!
"I honed my muscle with curiosity and my ability to live in the questions."
—Graduate from Va.