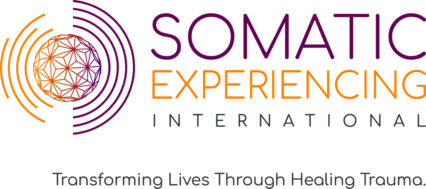 Somatic Experiencing International (SEI)
5303 Spine Rd. Ste 204
Boulder, CO 80301
(303) 652-4035

about SEI
We have a simple, but bold, vision: Transforming lives through healing trauma. We do that through our mission: Support trauma resolution and resilience through culturally responsive professional education, training, research, and outreach in diverse global communities. SE is a body-oriented therapeutic model applied in multiple professions and professional settings—psychotherapy, medicine, coaching, teaching, and physical therapy.
offerings:
3 Year SE Professional Training program – SEP (Somatic Experiencing Practitioner) certificate
Monthly Introductory Webinar: Basic Principles of Somatic Experiencing – attendees can learn more about the SE modality and training program
Other frequent educational webinars open to the public, our members, and our students
SEP certificate
The Somatic Experiencing® ("SE™") Professional Training curriculum is delivered through a combination of lecture, demonstration, and guided practice sessions with other students. Course material is taught in 8 training modules of 4 to 6 days in length (Beginning I, II, III, Intermediate I, II, III and Advanced I, II), spaced out over 2 to 3 years. Training modules may be structured differently in countries outside of the USA. Training modules must be taken in sequence.
"I have patients who are off all of their medications. ... who no longer suffer from panic attacks. ... who are no longer haunted by traumatic visions. SE is the only method I have found that consistently helps people reorganize their nervous systems and greatly reduce, if not completely erase, trauma symptoms. Although I understand that the SE™ techniques are grounded in biology, the results are nothing short of miraculous."
—Shirley Impellizzeri, PhD, SEP, Psychologist, Author