Music Review: Goodnight Tender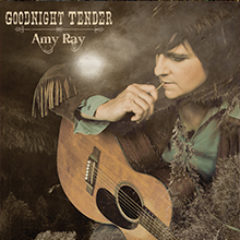 Goodnight Tender
Amy Ray
Daemon Records
Amy Ray is half of the Indigo Girls with Emily Saliers, a duo that has put out 14 studio albums. As a successful artist and motivated activist, Ray has created music beyond the borders of a single genre. She even formed an independent nonprofit record label, Daemon, to help in that endeavor. With the release of Goodnight Tender, Ray makes an intimate visit to her Southern country and gospel roots and infuses these 11 songs with her own sense of spirituality and social liberation.
"Sometimes when I express my spirituality, it comes out as more of a traditional gospel song. But I always try to put a little twist in it," she told S&H. "I want to add something different than the Jesus I was raised with, Jesus as a cultural construct. I want to move beyond the institutionalization of the church."
The song "Let the Spirit" sounds like an uplifting, timeless gospel tune from the South. Yet it's Ray's own composition. She tells S&H, "I sing, 'There's no pulpit that can reconcile you' as a way of saying, 'The preacher is not going to give you your answers.' The preacher may lead you to think about something that gives you your answers, but the answers are inside you."
Whether singing Southern country, folk, or the raw punk rock of one of her solo albums like Stag, Ray's music is firmly rooted in spirituality. "My faith is more of a direct communication with what I consider to be the bigger mystery of things," she says. "God is inside you. You don't have to go through an institution to get to that." Amen.