Music Review: For Now I Am Winter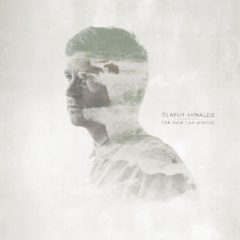 Ólafur Arnalds
Mercury Classics
At 28, Ólafur Arnalds is part of a budding musical realm that could be dubbed "indie classical." His compositions cross the well-guarded borders of pop and classical music and have built him both a large international following and a busy tour schedule.
For Now I Am Winter is Arnalds's latest studio album since . . . And They Have Escaped the Weight of Darkness. Influenced by the breathtaking natural environment of his birth country, Iceland, these spacious and sparse orchestral works form a contemplative palette. Evoking emotion and imagery, it's no surprise that Arnalds's music is being used for TV series and films like Broadchurch and The Hunger Games. This new album also features sweet falsetto vocals on four tracks by fellow Icelander Arnór Dan, bringing to mind Radiohead as well as the masterly Belgian composer-singer Wim Mertens.
Delicate piano rhythms gently build on songs like "Only the Winds," to be followed by icy waves of cellos, violins, and electronic touches that move into uplifting plateaus. Though the album features 12 individual songs, I heard these 48 minutes of strings, electronic percussion, and ethereal vocals as one full story, with the final song fading into eternity like a full moon setting behind a craggy white glacier. For Now I Am Winter is Arnalds's debut on a major record label. Hopefully the move will offer him more possibilities while supporting his experiments with this music of vitality.