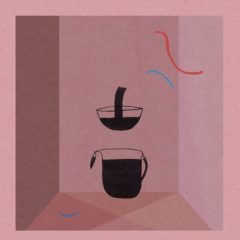 Devendra Banhart
I first heard about singer-songwriter Devendra Banhart from the visual artist Camille Rose Garcia, who said his gentle-hearted folk songs "pulled me out of my gloom." Barnhart's new album, Mala, showcases his signature style of simple homemade songs with playfully wistful lyrics.
Banhart's insight and cutting wit quickly surface in the first words on the album, "You believe in visions and prayer, but you don't believe in what's really there." And on "Won't You Come Over," he leans into the future of newfound love with a well-informed prediction: "I can't wait for all the mistakes we're yet to make."
Low-tech synthesizer pulses and acoustic guitar strums combine with Banhart's easygoing vocals on 13 pieces, including one dedicated to the twelfth-century nun and spiritual composer Hildegard of Bingen. Spanish lyrics also flow from a few songs, a common treat from this Texas-born singer who spent some of his early years in Venezuela with his mother.
Mala includes Noah Georgeson on synthesizers, Josiah Steinbrick on bass, Bram Inscore on cello, and the Serbian artist Ana Kraš adding vocals on "Your Fine Petting Duck." The story goes that when Kraš went to Los Angeles two years ago to photograph Banhart, he asked her to marry him within five minutes of meeting. They've been together since.