Film Review: Looking for a Lady With Fangs and a Mustache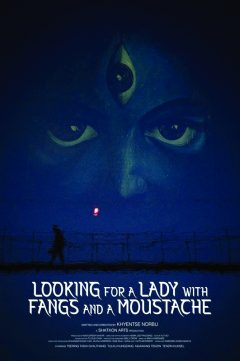 In this gentle, playful drama, a Nepalese entrepreneur looking to open a cool new coffee shop in Kathmandu is plagued by mysterious visions. Could they be the result of his cavalierly disturbing an ancient temple while looking for a location for his hip, modern business?
His friends advise him to seek the guidance of an iPad-wielding, coffee-addicted, sunglasses-and-headphones-wearing hipster monk, who informs him that he has a week to live. Our hero's only hope, we gradually learn, is to find a dakini—a mysterious female spirit whose identity and shape are uncertain (hence the film's title). Where will he find her? And is he willing to give up all the worldly matters that are so important to him to save his soul?
All this may sound like the plot of a thriller—or at least maybe a dark comedy—but Bhutan-born director Khytense Norbu (himself a Buddhist monk who turned to filmmaking with 1999's lovely Tibetan soccer-fan comedy The Cup) imbues every scene with a deep love for his characters and with a pleasantly ambling, understated narrative style. The film is less about these people's narrative struggles and more about opening oneself to the mystery and uncertainty of life. It also offers some intriguing, fresh new angles on life in Kathmandu, far from the typical tourist brochure stuff. The cinematography is by the great Taiwanese cinematographer Mark Lee Ping-bin. It's not always easy to follow the story thread of this beguiling film, but it has such a bewitching atmosphere that you may well be tempted to watch it over and over again.
---
Similar articles with the same tag: