Film Review: A Tale of Love and Darkness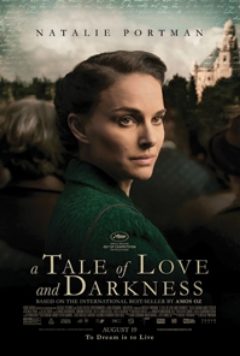 A Tale of Love and Darkness
Natalie Portman
Focus Features
Adapted from Israeli writer Amos Oz's hefty 2002 memoir, this intimate historical drama is set in the years immediately following WWII, during the British Mandate for Palestine and the early years of the Jewish state. Young Amos's life revolves around his beautiful dreamer of a mother (played by Natalie Portman, who also wrote and directed) and his hyperrational father (Gilad Kahana). Mom regales him with fanciful, sad stories and memories of life before the war, while Dad offers a more pragmatic view of the world.
There's no overarching story here. Rather, the narrative is made of small incidents and exchanges, and a viewer may be frustrated at times by the film's episodic structure. But it's all leading up to something. As young Israel slips further and further into conflict, Amos's mother is overwhelmed by the misery around her; we begin to fear that her imaginative spirit will be destroyed by the chaos and cruelty of war.
Sensitively acted, the film has some genuinely stirring moments. But it's also surprisingly slow-moving and dark. Some of that is probably intentional: with lots of symbolic visions and surrealistic moments, and flashbacks within flashbacks, it's clear that the whole film is meant to feel a bit like a dream. Still, it can be a bit of a slog to sit through. Ultimately, this is a worthy, heartfelt, and uneven attempt to bring to cinematic life an immense, acclaimed memoir of love, life, and war.
---
Similar articles with the same tag: