Film Review: Catching the Sun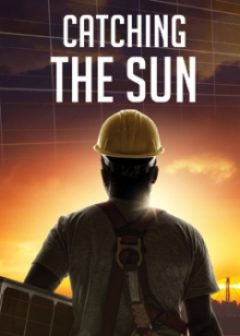 Catching the Sun
The Race for the Clean Energy Future
Shalini Kantayya
7th Empire Media
For years, when we talked about solar power, it was either as some kind of hippy-dippy, back-to-the-earth form of alternative energy, or, later, as a newfangled technology available only to those with the money to spend on infrastructure and other building projects. Rarely was solar power discussed as something quite easy, accessible, and profitable. Shalini Kantayya's film seeks to correct that perception, while also making the urgent case that renewable energy in general is critical not just for the environment but also for economic growth and social well-being.
That's a lot to cover, and the film opens in compelling fashion, with a 2012 Chevron refinery explosion in California, on the heels of which the company actually hiked gas prices. The catastrophe also put thousands of people in the hospital. But this isn't really a film about environmental alarmism or the greed of massive corporations. (We have our own eyes and the nightly news for that.) Kantayya's outlook remains mostly positive and future-forward. So the film shows how workers displaced in other industries have found work in solar. It also explores how people in impoverished communities are being educated and given jobs in this industry—so that those who need work the most are being directed to where workers are needed the most.
That's one of the ideas promoted by Bay Area author and activist Van Jones, whose nonprofit, Solar for All, seeks to connect people in underserved communities with solar projects. The film follows numerous individuals in the alternative energy world, but Jones's story might be the most dramatic: He was actually appointed "energy czar" by President Obama, but had to step down after the conservative right, most likely prodded by the oil and gas industry, claimed he was a political extremist. Most of the other stories featured in the film, while still interesting, are not quite as compelling. Still, this is an effective, concise film about the solar revolution, and anyone interested in the subject should find it well worth watching.
---
Similar articles with the same tag: