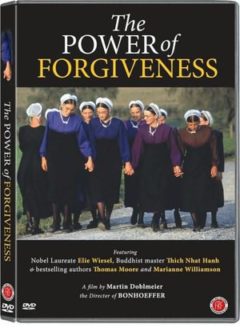 Directed by Martin Doblmeier
Journey Films
Documentary
Horror and dismay have been evoked by the Holocaust, the execution-style slayings of Amish girls peacefully studying in their classroom, the battles that have raged in Northern Ireland, the attacks of September 11, 2001, and the senseless slaying of innocent people, like Azim Khamisa's son, who was working his job delivering pizza the night he was killed. Many would say that those who have committed these and other such harmful acts deserve both our hatred and severe, possibly eternal, punishment. The Power of Forgiveness shows how real people become empowered to forgive; what the scientific and academic communities have discovered in their over 20 years of research on the psychological and physical benefits of forgiveness and the often hidden costs of the refusal to forgive.
This moving film, recipient of the Best Documentary award at the Sun Valley Spiritual Film Festival, includes stories and interviews with people from many faiths, including Buddhist teacher Thich Nhat Hanh, Jewish Nobel Peace Laureate Elie Wiesel, the Islamic Azim Khamisa, Christian minister James Forbes, and Thomas Moore. Their losses have been different, and they speak from different traditions, yet each vulnerable human heart shines through to the wisdom of transformation — taking something meant for harm and turning it into good, not just for themselves but for the larger world.