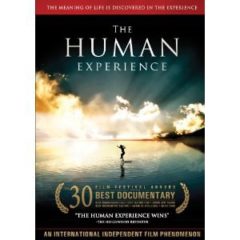 Directed by Charles Kinnane
Produced by Joseph Campo
Written by Michael Campo
Grassroots Films / DVD, 90 minutes
In this life-affirming film, two brothers, living in a group home in Brooklyn after having left their abusive father, decide to travel the world seeking answers to the eternal questions: Who am I? Why am I here? What is the meaning of my life?
Clifford and Jeffrey Azize begin their quest by living with the homeless on the wintry streets of New York. They then travel with a group of young surfers headed to Peru, volunteer in a home for abandoned and disabled children, cross the Atlantic to Africa where they meet with those suffering and dying of HIV/AIDS, and journey to a leper colony deep in the forests of Ghana.
From these people — all of them outcasts from society and living lives that, to most, would be miserable, even unbearable — the brothers learn that human life is always to be valued, and that people can experience love, hope, and joy, even in the most dire situations. Cliff and Jeff are awed by the resilience and effervescence of both young and old, as their interviews with the suffering reveal their deep beauty. They come to see that we all, beneath our skin and despite our varied states in life, are much more alike than we are different, and any life is a gift to be lived passionately.
The orchestral score to the film is, in itself, a deeply moving experience. Rich and expressive, it easily bypasses the rational mind to touch the soul directly. The film offers no sermons, just the evidence of human-to-human and heart-to-heart contact that reveals the compassion and joy that can live in the hearts of the most humble and abased.
Grassroots Films is an independent film company catalyzed in response to the late Pope John Paul II's belief in "the remarkable ability of film to influence public opinion and culture across all social and political frontiers."
The Human Experience is a call to look around us and see ourselves, not as "consumers" on an endless treadmill to acquire more but as human beings whose greatest and most lasting possession may very well be the love we give away.