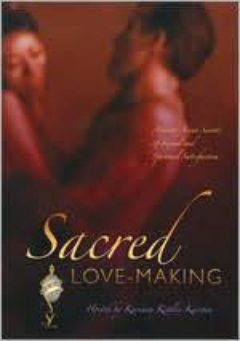 Sacred Love, Inc. / Alive Mind Media
Instructional, for adults
This sensitive, discreet, and beautifully filmed DVD on the Taoist art of love features Karinna Kittles-Karsten, author of the best-selling book Intimate Wisdom: The Sacred Art of Love and a certified Taoist educator, who apprenticed under world-renowned Eastern masters, including Mantak Chia. Here, she teaches sacred lovemaking to two obviously affectionate and thoroughly average couples — one married for four years, and the other for twenty years — who candidly discuss their concerns and hopes for their intimate relationships, and then share what the new techniques have brought them.
Taoist love secrets and rituals teach more than how to please a partner; they enhance individual wholeness as well.