Book Review: Black Elk: The Life of an American Visionary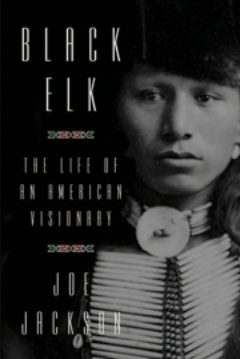 Black Elk: The Life of an American Visionary
By Joe Jackson
Farrar, Straus and Giroux
Author Joe Jackson, whose true-life adventure story The Thief at the End of the World was named one of the Top Ten Nonfiction Books of 2008 by Time magazine, has now crafted an exhaustively researched and meticulously detailed biography of Black Elk, the Lakota holy man who was made famous by poet John G. Neihardt's 1932 book Black Elk Speaks. Drawing on new material culled from interviews with members of Black Elk's family, Jackson presents the Native American mystic's life as a story rather than as a dry historical record, offering vivid accounts of historical events at which Black Elk was present. These include the Battle of the Little Bighorn, the Wounded Knee Massacre, Black Elk's travels to Europe with Buffalo Bill's Wild West Show, and the death of his cousin Crazy Horse.
As well as chronicling the history of the conflict between the Lakota and the wasichu (nonnatives), Black Elk delves deep into its namesake's spirituality, exploring the life-changing near-death experience vision that set him on the healer's path at age nine, his subsequent initiation as a medicine man, and his eventual conversion to Catholicism. Also covered are the creation of Black Elk Speaks and the impact that the book would later have on the work of analytical psychology founder Carl Jung.
It has been said that Black Elk's vision accurately foretold the fate of the Sioux people. With people of the present day also linking that vision to the Dakota Access pipeline in Cannon Ball, North Dakota, Jackson's account of the great medicine man's life, legacy, and spiritual journey is especially timely.
---
Similar articles with the same tag: