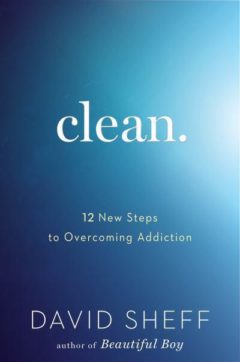 Overcoming Addiction and Ending America's Greatest Tragedy
By David Sheff
HOUGHTON MIFFLIN HARCOURT
Everyone has a skeleton in the closet. And the United States has an awfully big one: Ten percent of Americans are addicted to drugs or alcohol. It's an ugly, heartbreaking epidemic that is devastating our families, our neighborhoods, and our economy, costing $400 billion a year in health-care and crime-related costs, and lost productivity.
In his best-selling 2008 book Beautiful Boy, David Sheff candidly chronicled his family's struggle and survival during his son's meth use. (His son, Nic Sheff, also wrote about his addiction and recovery in Tweak: Growing Up on Methamphetamines.)
But David Sheff didn't—or couldn't—stop there. An investigative journalist, he has spent years researching drug-use prevention and treatment; talking to experts in the fields of psychology, neuroscience, and medicine; and hearing from thousands of addicts and their families. "If this were a problem that couldn't be solved," he writes, "I'd be devastated but resigned. Instead, I'm filled with rage, because the suffering and death can be prevented." How? He's distilled all this research to suggest a new paradigm, which he puts forth in his book Clean. It's a clear-eyed look at why we use drugs and how to treat addiction—as a progressive, chronic disease, not a moral failing. Sheff examines which treatment options work best, how families can help a loved one, and how to avoid relapses. In what is sure to be a point ripe for discussion, he also takes a hard look at Alcoholics Anonymous.
Clean is a gripping read—at times, even harrowing. But ultimately, it is a practical and inspiring call to action.
---
Similar articles with the same tag: