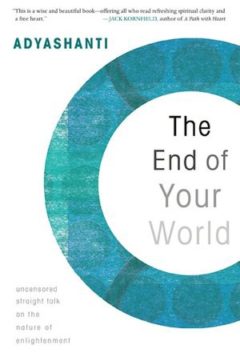 Uncensored Straight Talk on the Nature of Enlightenment
By Adyashanti
Sounds True, 2008, $24.95
"More and more people are waking up — having real, authentic glimpses of reality," says the teacher known as Adyashanti; he also notes that with that awakening, the outside world begins to collapse. "The call to awaken," he says, "comes from a very deep place within us. It comes from a place that wants the truth more than it wants to feel good." Teaching that awakening does not allow us to hide from our inner divisions and conflicts, he shows that its "fierce grace" moves us exactly toward that which is still asleep in us and, with compassion and love, demands that we deal with those areas of our lives that are causing our bondage.
Adyashanti speaks of "partial awakening," which he believes to be more common than a full bursting into awareness; he knows this state and its difficulties well, having experienced it himself. In partial awakening, the new energy of nondivision may not arise immediately, or it can be intermittent, and this can be disorienting to the unprepared. Even though we can't imagine how we could have lived so long under the spell of our conditioning, most of us will find it arising again and again, and the work that we must then do involves becoming aware of the particular beliefs, habits, and thought patterns that put us back to sleep.
The trajectory of our spiritual lives is always toward surrender, he says, and once we know that, we notice that each step along the way is another opportunity to surrender.
Adyashanti began teaching in 1996 at the request of his teacher after a series of transformative spiritual awakenings. He is the author of Emptiness Dancing, True Meditation, My Secret Is Silence, and the audio learning course Spontaneous Awakening.