Music Review: Call It What It Is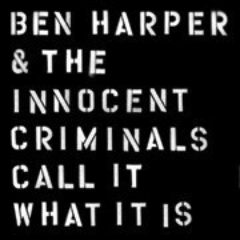 Call It What It Is
Ben Harper & the Innocent Criminals
STAX RECORDS
Singer/guitarist/songwriter Ben Harper is better known for his soulful, socially conscious folk rock than for his rowdy rock anthems, but "When Sex Was Dirty," the opening cut of his new album, falls squarely into the latter category. Fun from the first note, it's an irresistible ode to the days "when sex was dirty and the air was clean, way back when marijuana was against the law." Harper sings a wickedly catchy melody over and over, backed by "Honky-Tonk Women"-ish guitar fills and driving cowbell. Call it commercial if you want, but your body will obey this song's demand for motion.
Harper's more serious, sociopolitically oriented side emerges on the album's bluesy title track, in which he mourns the deaths of Trayvon Martin, Ezell Ford, Michael Brown, and "so many more" African Americans who have been gunned down in the recent past. "They shot him in the back. Now it's a crime to be black," the singer laments. "Call it what it is: murder."
While a good half of the songs on Call It What It Is are downtempo and introspective, Harper manages to explore a variety of styles, including soul ("Bones") and reggae ("Finding Our Way"). The suggestive "Pink Balloon" would sit comfortably alongside the work of Tom Petty, while the '70s groove of "Shine" sounds like it was born nine months after David Bowie's "Young Americans" and Hot Chocolate's "You Sexy Thing" showed up to the same key party.
Harper displays his gift for the pithy turn-of-phrase throughout Call It What It Is. There isn't a single line of "Dance Like Fire" that falls short of perfection, and various other tunes are adorned with memorable lyrics like "God knows what's in your heart, so you can stay home from church," and "Would you rather wave a flag or wave goodbye? Would you rather flood your heart or dare let them see you cry?"
The melancholy "Goodbye to You" will strike a chord with anyone who has known the pain of breakup. A somber way to close the album? Yes, but when it's expressed with this much honesty and poignancy, even sorrow can leave a sweet aftertaste.
---
Similar articles with the same tag: