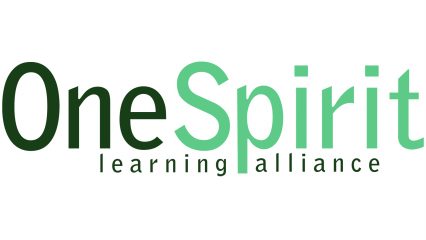 One Spirit Learning Alliance
2218 Broadway, Suite 247, New York, NY 10024
212.931.6840

OUR VISION is to inspire and advance the evolution of

sacred consciousness in service to individuals, communities, and the earth.
OUR MISSION is to offer experiential interfaith and interspiritual education and professional training to support personal transformation and prepare spiritual leaders.
what is mine to do?
how can I help others
to flourish?
Calling all spiritual nomads, aspirants, and multi-faith seekers. In this seemingly chaotic and rapidly changing world, it can be difficult to know "what is mine to do?" One Spirit Learning Alliance—an interfaith learning center, sacred community, and spiritual home—invites you to examine this question of purpose, what Frederick Buechner identified as "where your deep gladness and the world's deep hunger meet."
One Spirit's rich diversity of modalities, explorations, and experiences empower you to tap into new, spiritually-sound possibilities for service from a new level of consciousness that embodies both ancient wisdom and modern knowledge. Join our inclusive community and take part in our certificate programs and our in-person and online workshops & events throughout the year.

Interfaith Seminary
Two-year certificate program
Begins September 2021
Interspiritual Companioning & Counseling
One-year certificate program
Begins September 2021
Emergence Leadership Academy
8-month certificate program
Begins November 2021
Classes forming through late August 2021.
ADMISSIONS
One Spirit offers unique discernment tools to discover your purpose and next steps:
experience info sessions
discovery calls
written personal inquiries
one-to-one discernment dialogs
certificate programs
Interfaith Seminary
Interspiritual Companioning & Counseling
Emergence Leadership Academy
Gain valuable credentials to serve from a place of authenticity, and confidence. We've trained, ordained, and credentialled Interspiritual/Interfaith Ministers and InterspiritualCompanions/Counselors on six continents for nearly 20 years.
To explore what's possible: visit 1spirit.org/discover.